Boost customer loyalty with a positive post-purchase experience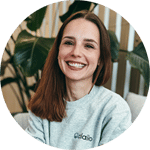 by Esther Schwan – 10 Min. read time
last updated 28/02/2023
The post-purchase experience is on everyone's lips for a reason. Still underestimated by many, it holds great potential for good business. If customers keep buying from you, it means they are satisfied. And that makes them more reliable than new customers. In this guide, you'll learn how to easily improve the post-purchase experience and turn first-time buyers into loyal fans.
We'll tell you why the post-purchase experience is essential to success in eCommerce and how you can improve it.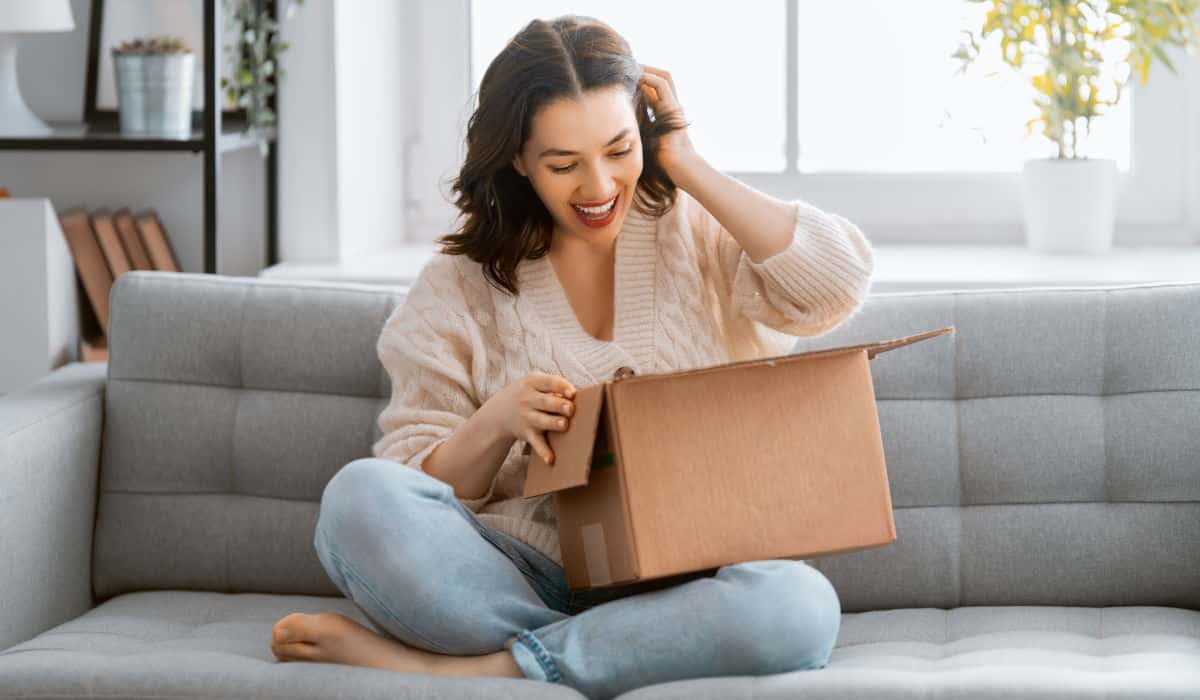 What is the post-purchase experience?
The post-purchase experience is the customer's experience after they have made a purchase, i.e. after they have converted. This means that all communications and interactions after a purchase influence or even define the post-purchase experience.
Why is the post-purchase experience important?
Customer retention is an important issue for your business if you're interested in increasing sales and building long-term customer relationships. The Post Purchase Experience (PPE) is part of this retention strategy and, as mentioned earlier, refers to the experience customers have after purchasing a product or service.
It is critical to customer satisfaction and brand loyalty and can make or break your business. It is therefore worth paying special attention to your customers even after they have made a purchase, because they have very specific ideas about the ideal post-purchase customer journey. The following chart shows exactly what these expectations are.

In most cases, customers' expectations of an experience fall into areas related to the logistics of an online store. (Source: alaiko.com)
There are numerous studies on customer satisfaction and PPE. According to one survey, 69% of customers would make a repeat purchase from an online store if the purchase price was refunded upon return of the package. Similarly, 25% of customers would be more likely to make a repeat purchase if online retailers remembered previous orders and personalized the shopping experience.
According to the Voxco consumer study, the post-purchase experience also has a massive impact on customer loyalty. The study found that when online retailers inform customers of estimated delivery times, there is a 74% chance of a repeat purchase. In addition, 64% of all respondents say that delivery notifications are important to them. This is further supported by the fact that 98% of delivery text messages are opened.
Results like these clearly show how important it is to give customers a lasting sense of appreciation after the purchase. And the more communication channels an online retailer offers, the more positive the experience. The emotional connection to the brand is therefore undeniably important.
How can a company capitalize on the post-purchase experience?
The goal of improving the post-purchase experience is to encourage customers to stay with a company and purchase its products or services. However, many companies make the mistake of constantly looking for new customers and paying too little attention to existing ones. Retained customers, however, are especially valuable, and they are worth retaining.
In fact, it is often less expensive to convince existing customers to buy again than it is to generate new conversions. Companies that strive to provide an exceptional post-purchase experience:
USP:They stand out from the crowd
Successful Branding: They win loyal fans for their brand
Increased sales: Increased customer trust leads to more closed sales
Satisfied buyers
To benefit from a great post-purchase experience, we recommend that you follow the criteria in the next part of this guide.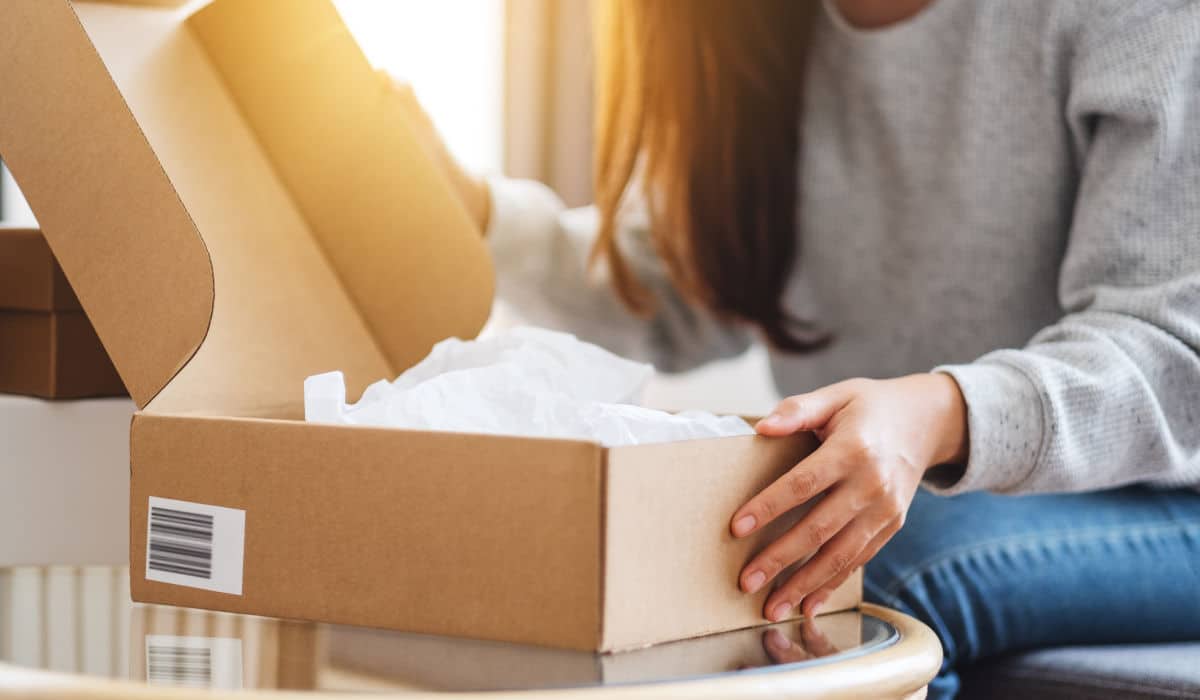 New buyers can also come from loyal and satisfied existing customers.
How to improve your customers' post-purchase experience
We have established that a positive post-purchase experience drives business. So how can you improve it? There are many ways – some technical, some more emotional. Here are a few ways you can make the post-purchase experience more positive for your customers:
1. Fast processing
Make an effort to ensure fast shipping and generally fast processing, including returns management. After all, a long wait leads to frustration, which diminishes the positive feeling after the purchase.
In general, speed is the name of the game in eCommerce. Whether it's responding to comments on social media or inquiries or complaints to customer service, a quick response makes customers feel important and like they're shopping at the right place.
2. Proactive Communication
Give your customers status updates on their orders and let them know what's going on, even if there's a problem. Talk about track and trace. Especially in the last mile, which is a logistical challenge, it is important to provide information about all steps. Transparency in the delivery process reduces the number of customer service inquiries and creates greater trust.
3. Competent customer service
If there are still questions, a friendly customer service department must be available to help with a quick solution. This is another opportunity to build emotional customer loyalty by dealing with issues professionally and efficiently. Especially when complaints can be unpleasant.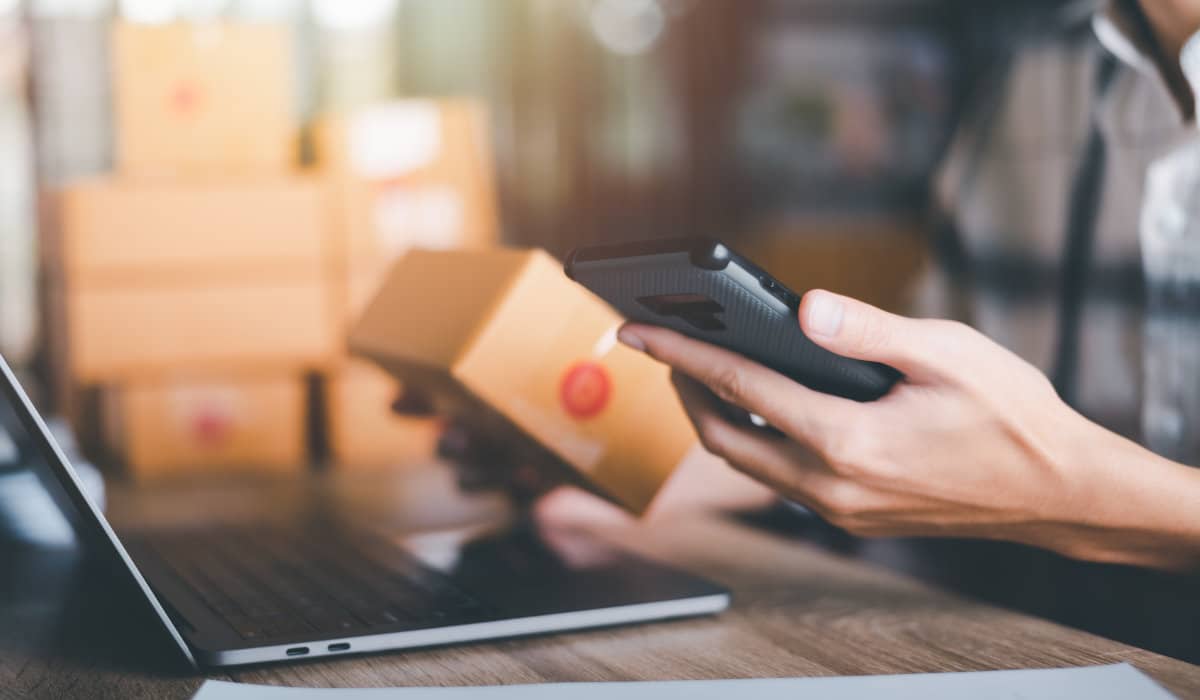 Good customer service contributes significantly to customer satisfaction.
4. Offer many options
The more communication channels and self-service functions an online store offers, the more the customer journey can be tailored. Generate product recommendations based on previous online purchases or search history. This way, shoppers feel that their needs are being taken into account and have a positive experience with a personalized online purchase.
5. Accessible customer service
An accessible hotline and fast email service are essential. But live chats and bots for frequently asked questions are also good practice today, making customer service available around the clock. At the same time, customers with specific queries are routed to a personal advisor. And if individual requests can be met, this also contributes to a positive buying experience.
In general, try to respond within 24 hours. Customers are usually on pins and need a quick solution. If this is provided fast and to their satisfaction, it will go a long way in building customer loyalty.
6. Create a strong customer relationship
Some companies make the mistake of only making attractive offers to new customers. However, it is customer loyalty that should be strengthened. So keep offering your existing customers exclusive deals they can't get anywhere else.
Many retailers do this by offering loyalty points, discounts, and the like. In this way, customers see that they are remembered and valued, and that their purchases are worthwhile. In this way, you can generate more sales from existing customers.
7. Maintain contact
At the same time, it is important to keep in touch after a purchase. For example, you can inquire about their satisfaction with the product or service and ask for a review. The latter is particularly valuable information as it shows you what your customers want and helps you make improvements.
Another post-purchase contact option is to send newsletters or notifications about products similar to those they have already purchased. This shows your customers that you still care.
8. Create a positive experience
Ensure a smooth and positive customer journey from online purchase to delivery and beyond. Tip: Service providers that offer comprehensive fulfillment for online retail are a great help and make the job a lot easier.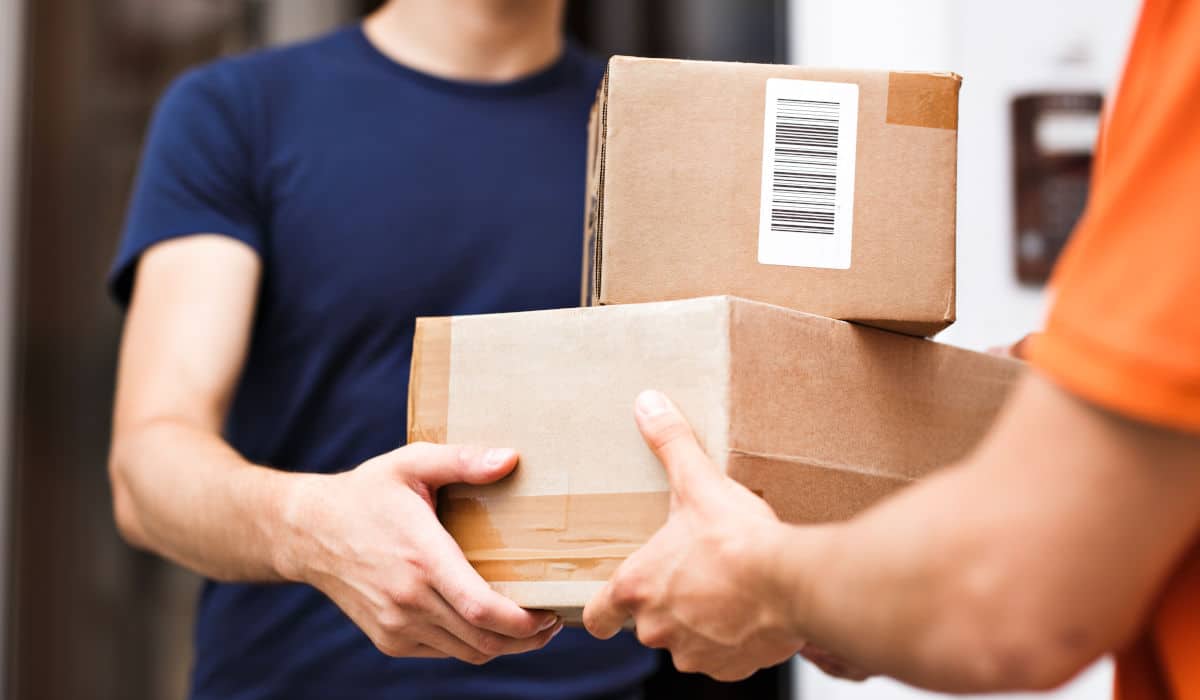 Ensure a consistently positive customer journey from purchase to delivery.
Alaiko Offering
We have now made it clear how important the post-purchase customer experience is. Alaiko helps you improve the post-purchase experience for your customers in a very simple way with highly efficient e-fulfillment. Currently, you can choose from the following modules:
Multicarrier Checkout and Returns
Alaiko gives you the ability to choose from multiple shipping providers. This allows your customers to choose the most convenient shipping option and their preferred shipping provider (e.g. DHL) during checkout and for possible returns. This increases customer satisfaction and speeds up returns processing (as customers naturally choose the closest and easiest parcel drop-off location).
Customer-centric automations
Even when working with an external fulfillment partner, there can be a lot of manual customer service work that occurs at various points in the user journey. These activities tend to be repetitive and the same across all stores.
That's why Alaiko aims to automate all repetitive customer service tasks with its unique Operating System, so that customer support is freed up. Specifically, the Alaiko OS has insight into all warehouse data and immediately detects and corrects reasons for possible shipping delays. For example, incorrect address information or delivery errors.
Customers then receive an automated notification and can correct their data themselves quickly, easily and without a ticket in the shop's self-service portal. 
Integrated shipment tracking: Track and Trace
Tracking emails are the most frequently opened emails. This fact alone shows how important tracking is to customers.
Track and Trace works by integrating the Alaiko Operating System® with warehouse or fulfillment center systems and shipping service providers. This allows you to communicate all relevant updates to your customers in real time, e.g:
When the package left the warehouse,
When the package is in delivery,
when the package has been delivered,
When the package is ready for pickup,
When the return has arrived at the warehouse
and many more
In addition, customers can track the progress of their order through a tracking page. This page can even be integrated into online stores, giving customers the positive experience of being informed at all times. In addition, the tracking page is an ideal customer service and marketing channel that encourages repeat purchases without incurring marketing costs.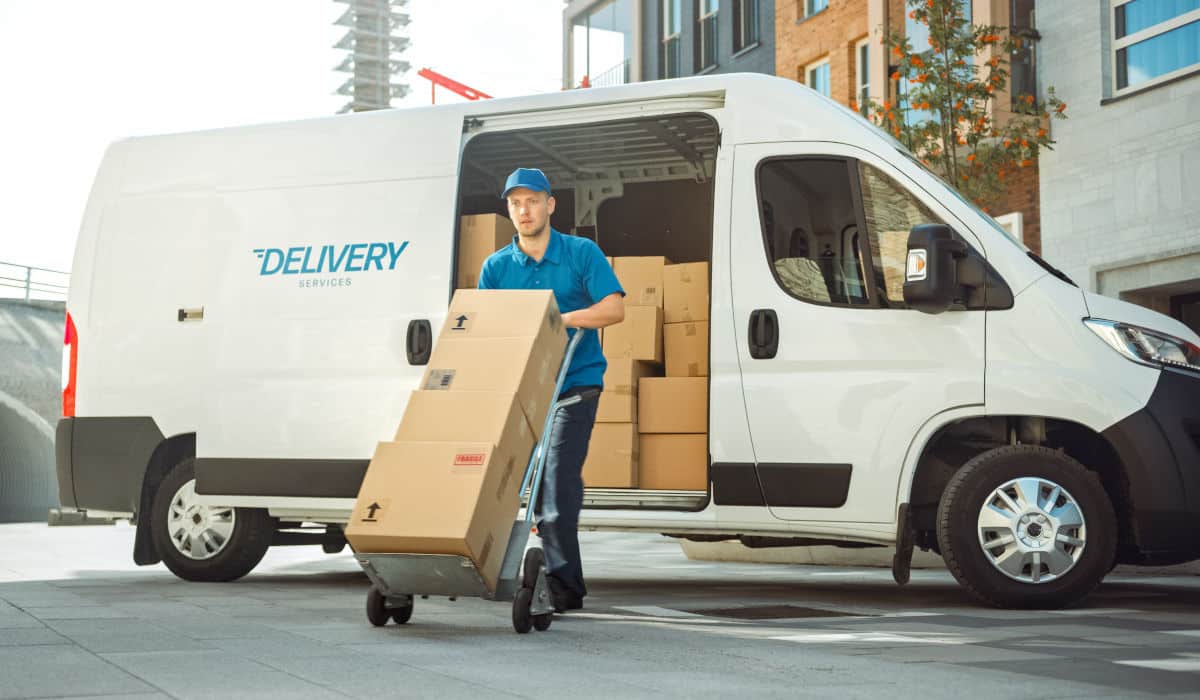 Customers like to track the status of their package. So it's to your advantage to offer tracking and tracing.
Proactive communication
Customers want to be informed about potential delays. With Alaiko's proactive communication, customers are informed about the status of their delivery at any point in the journey and can check the status themselves. The resulting benefits are:
Fewer customer service inquiries
Increased resale rate
Fewer passive returns
For example, intelligent email automation proactively notifies customers of packages ready for pickup, preventing them from being forgotten and returned to the warehouse.
Digital returns portal
Alaiko provides a branded returns portal that can be integrated directly into the shop. This not only generates traffic to the store's website, but also greatly simplifies the returns process for customers, allowing them to…
announce returns themselves
create their own (digital) returns label
check the status of their returns at any time.
Once the returns arrive in the warehouse, the customer service department only has to complete the returns processing, i.e. check the reasons for the return, the return classification (= condition of the goods) and the date of receipt.
Then, with a direct connection to Shopify, customer service can refund the purchase amount directly from Alaiko. The result: a quick and easy returns process, and a positive post-purchase experience that encourages customers to return.
The bottom line: A positive post-purchase experience can make or break a business
It goes without saying that online retailers should not only focus on new customers. This makes it all the more important to reach customers emotionally and create a strong bond with your brand. With Alaiko's tips and tools, you can easily create a consistently superior customer experience and generate more sales.
What is the post-purchase experience?
The post-purchase experience encompasses the experience of customers after a purchase. This includes, for example, experiences with delivery, the unboxing experience, communication, or returns. The more positive these experiences are, the more likely a repeat purchase is.
How important is the post-purchase experience?
Since customers who have experienced a positive post-purchase experience tend to repurchase, it is essential for eCommerce merchants. A good or bad PPE can have a decisive impact on the business. It pays to strive for existing customers.
How can I improve the post-purchase customer journey?
There are many ways to do this, first and foremost good accessibility and proactive communication with customers. An accommodating approach is particularly important in the event of complications (e.g., passive returns or damaged deliveries). Customers also want online retailers to remember and value previous purchases.
Cover image by Konstantin Yuganov from stock.adobe.com; other images by Farknot Architect, chaylek, Leika production, and Gorodenkoff (also from stock.adobe.com).
Esther Schwan
PR & Content Lead DACH