Track and Trace:
Tracking shipments in eCommerce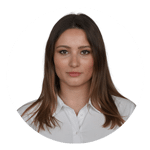 by Carolina Engl – 8 min. read time
last updated 21/11/2022
A smooth shopping experience is the be-all and end-all in online retail as it contributes to high customer satisfaction and repeat purchases. What shops often forget however, is the personalized communication regarding shipping. Modern track and trace solutions are ideal for efficiently handling this. But what does track and trace actually mean? And how does the smart tracking of shipments work? You'll find out in this article.
We'll tell you what advantages Track and Trace offers and why you as an online retailer should never do without it.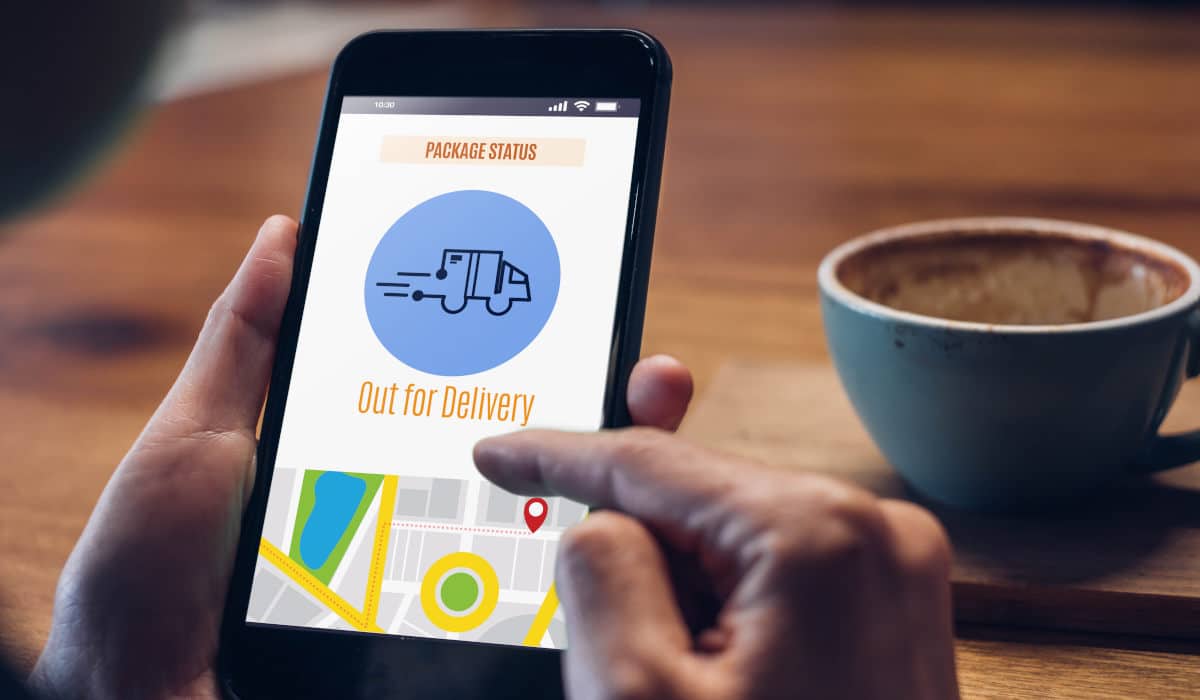 What is track and trace?
In eCommerce, the term "track and trace" refers to tracking and tracing of parcels and freight. Modern technologies enable tracking the individual stages of the supply chain and localizing shipments at any time. This information is used to optimize processes, adjust capacities and personalize the customer experience by proactively informing shoppers.
Track

refers to the identification of the current status of a shipment.

Trace

, on the other hand, describes the monitoring and documentation of the entire shipment process.
How does Track and Trace work in eCommerce?
Track and trace offers online retailers and shoppers a high level of added value since every shipping step can be traced.  In order to successfully track shipments, modern IT systems are used to process important information accompanying a package. This includes:
Ident information:

Data identifying items, packages or entire load units.

Shipper information

: Data and place of origin of the company shipping the goods.

Destination information:

Destination and data of the recipients.

Steering information:

Data on the delivery route, storage locations and stopovers.
From the receiving point to the distribution center to delivery – each package passes through various stops before it finally reaches its destination. To ensure that shipments can be identified at any time, they are equipped with an individual barcode.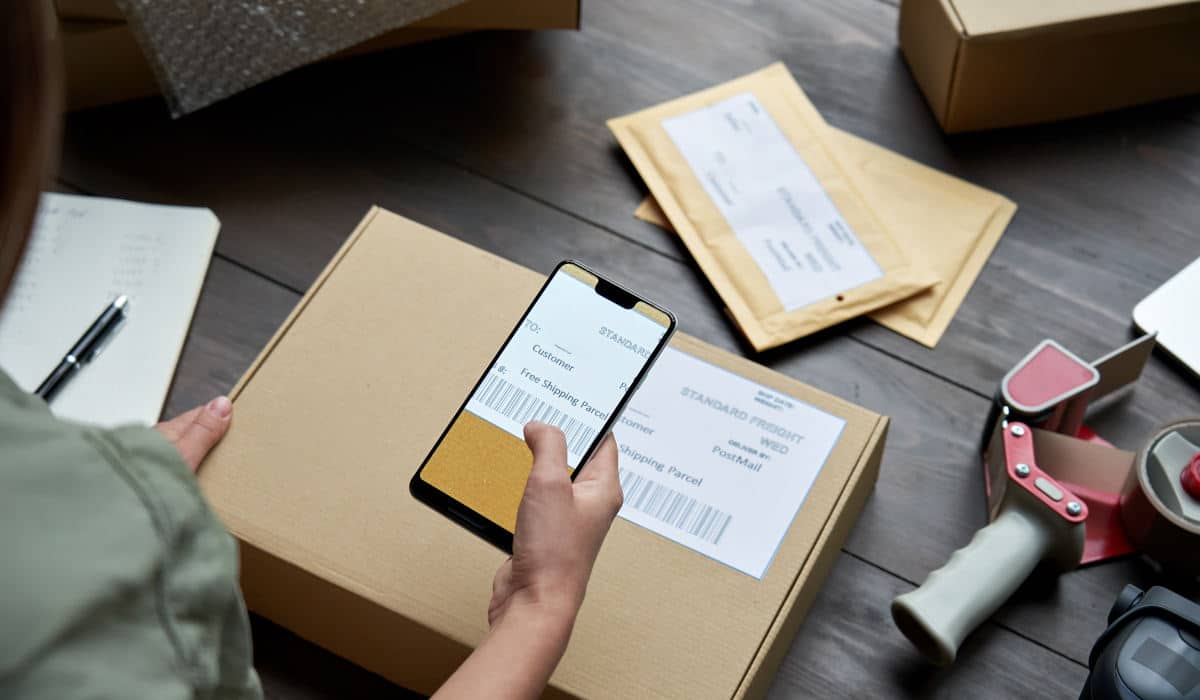 Each shipment is provided with an individual barcode that can be tracked.
Using this track and trace code, shipment information can be retrieved in real time and viewed by recipients at any time.
Relevant shipment information includes, for example:
Package has been received by the shipping service provider.

Package is at the distribution center.

Package has been shipped.

Package is being delivered.

Package has been delivered.
As a result, retailers and buyers always know where the parcel is located. This enables better planning and improved process reliability.
Why is Track and Trace worthwhile for online stores?
Did you know that up to 70 percent of online shoppers want to be informed about the current status of their order? Retailers therefore benefit from modern track and trace systems on several levels:
On the one hand, shipping processes can be analyzed and optimized with pinpoint accuracy thanks to seamless documentation. On the other hand, good online tracking increases customer satisfaction and leads to long-term customer loyalty.
But track and trace can do much more and offers the opportunity for personalized post-purchase communication: with an average click rate of 63 percent, tracking e-mails are among the most frequently opened messages. This is where valuable potential lies: track and trace communication generates new points of contact, support for shoppers, strong branding and enables the creation of an outstanding customer experience – precisely when shoppers are most receptive to it.
Track and trace: Challenges for online shops
Creating an outstanding shopping experience is the goal of every online retailer. But it is not uncommon for this experience to end with the click of the buy button. Unfortunately, retailers still too often leave the shipment tracking to external shipping service providers. This creates a gap in shipping communication between the order being placed and the delivery of the package. Online stores are just handing over an important communication channel to their shipping service providers, thereby foregoing valuable potential for increasing traffic and sales.
It is therefore essential to fill this gap and take shipping communication into your own hands. Experienced fulfillment service providers like Alaiko support you in this process and create an unforgettable customer journey together with you.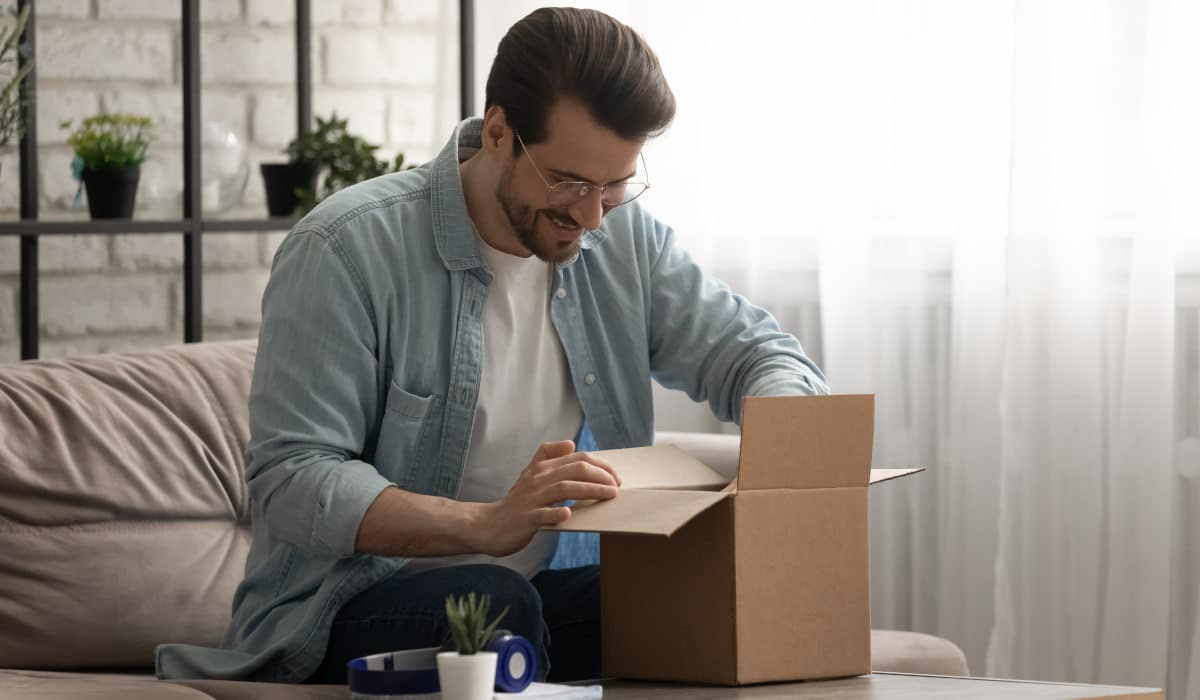 The track and trace option can increase customer satisfaction.
Shoppers can track the status of their orders via your store's tracking page – either hosted by Alaiko or integrated into your online store. By integrating it on your website, you can include marketing banners or product recommendations and enable your customers to make a repeat purchase quickly. This way you have full control and decide for yourself when you want to share which information with your buyers.
You can also easily create emails with shipping updates via Alaiko. Keep your customers up to date about every stage of their parcel's journey. You are able to add marketing promotions and inspiration to the emails, providing you with another important communication channel. If you already use Klaviyo for your email marketing, you can take advantage of our integration with this powerful tool. We will then push your email updates to Klaviyo, where they can be used in personalized flows.
The benefits of track and trace
The potential of track and trace software in e-fulfillment should not be underestimated. Personalized shipping processes make it possible to fully utilize and control contact points with buyers. There are several advantages to this:
Excellent post-purchase experience:

Buyers benefit from the highest level of transparency and are informed about every step of the shipping process. This ensures high customer satisfaction and drives positive reviews.

Consistent branding:

Tracking pages and emails can be individualized and designed with your online store's logo, colors and style specifications. This creates a cohesive brand experience.

Increase traffic:

Buyers are sent directly to your store via the tracking email. You increase your repurchase rate without having to spend additional money on marketing. In addition, your track and trace communication serves as an ideal after-sales and marketing channel.

Reduce customer service inquiries:

Proactive communication of shipping status reduces customer service inquiries by up to 24 percent. 

Preventing passive returns:

Track and trace not only saves customer service resources, but also saves money by preventing passive returns. Shoppers always know when they can expect their parcel.

Strengthen your brand:

All shipping communication is handled via your online store. As a result, shoppers experience a smooth brand experience.

Optimized logistics processes: With real-time shipment information, any delays can be identified early and appropriate action taken. In the case of faulty shipments, track and trace facilitates retracing and thus also the elimination of disruptive factors.
Track & Trace: Successfully optimizing shipment tracking
The shopping experience of your customers should not end in the shopping cart. Instead, include shipping communication and personalize previously unused touchpoints.  With track and trace, you can create an outstanding post-purchase experience, increase customer satisfaction and boost your sales. Take advantage of this opportunity and stop sending valuable traffic to external shipping providers!
The cover image is by weedezign on stock.adobe.com, the other images are by insta_photos and fizkes (also stock.adobe.com).
What does track and trace mean?
In fulfillment, track and trace describes the tracking of parcels. Using state-of-the-art information technologies, all stages of the supply chain can be tracked and shipments can be located at any time.
How does track and trace work?
In order to be able to track shipments, a variety of data points are required, such as identification information, sender information, destination information and steering information. Each package is equipped with an individual barcode containing all the necessary details. This allows parcel shipments to be identified at any time.
How much does Track and Trace cost?
There is no general answer to how much Track and Trace costs as it depends on the respective conditions of the shipping provider.
What is a Track and Trace code?
It is a one-time barcode that is attached to the parcel shipment in the form of a label. By means of a track & trace code, the shipment information can be retrieved in real-time and viewed at any time.
Carolina Engl
Content Marketing Manager