Our team is our strength! We value mutual respect and are always looking for ways to grow as a team. We're united by trust, integrity, drive and fun!
We passionately pursue our goal: to revolutionize the e-commerce world with seamless fulfillment. We give our very best, don't shy away from responsibility, curiosity and bringing in our own ideas to continually improve ourselves and others.
Get to know some of us and learn more about who we are, what we do and what drives us.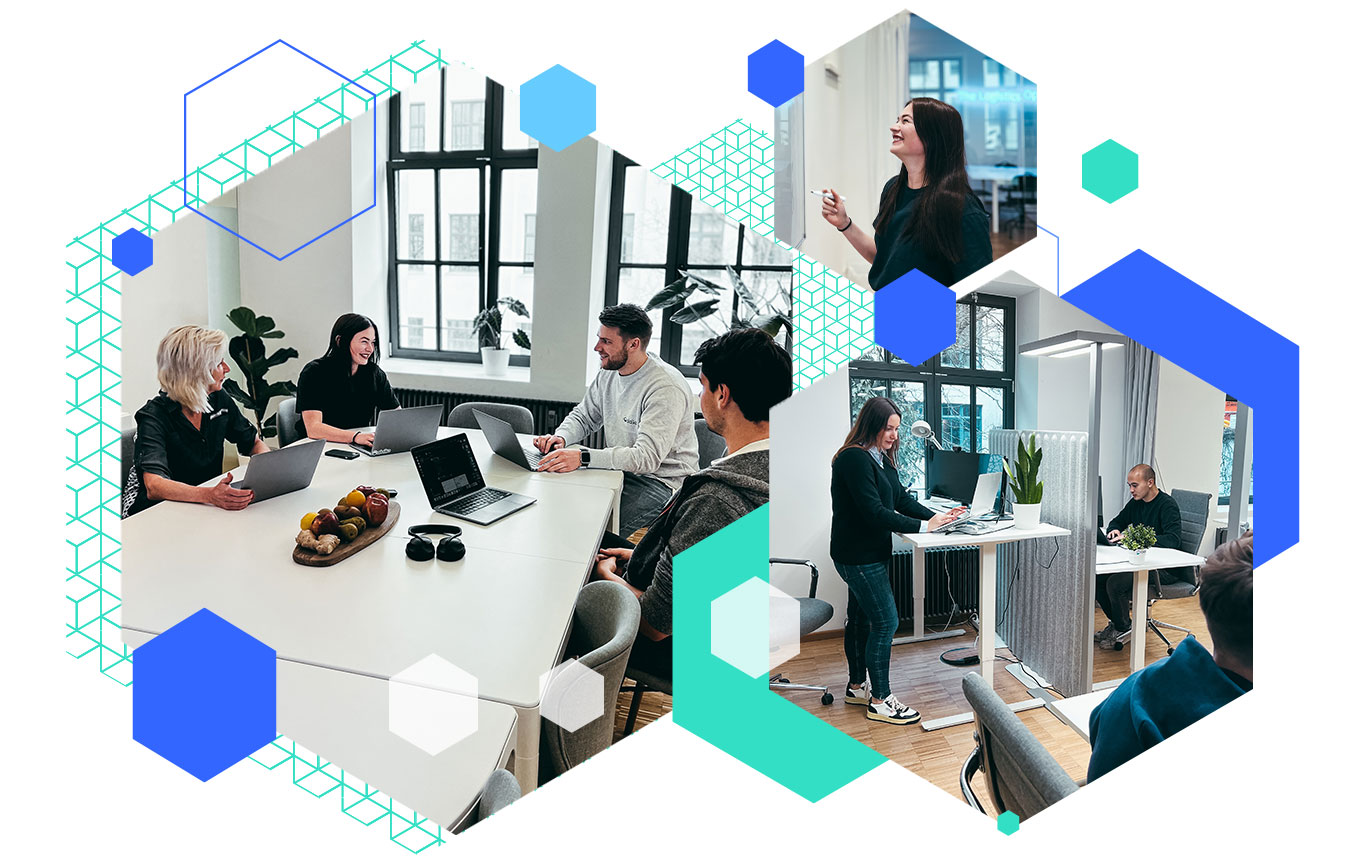 People Operations & CEO's Office
At Alaiko, we focus on teamwork. That's why the people operations department is particularly important here. This department is the point of contact for all employees and it ensures that their talents, qualifications and strengths are applied in the most effective way possible. In addition to administrative and operational tasks, people operations and the CEO's office are responsible for strategic initiatives like recruiting, employer branding and performance management. HR plays a critical role in our corporate culture and the future of Alaiko through constructive feedback, personal development opportunities and establishing a positive working environment.
Business Intelligence & Finance
Finance and Business Intelligence drive our rapid growth through data-driven, sustainable decision making. At Alaiko, finance represents the combination of accounting knowledge with data analytics and business intelligence expertise. The team ensures that our internal processes are efficient and compliant and they strive to make the best use of internal and external information. Our finance and business intelligence team brings data-driven creativity, digital know-how as well as an analytical and forward-thinking mindset to the table.
Where would we be without the Alaiko operating system? Our platform is constantly evolving. That's why our product team is responsible for defining, implementing and driving our product strategy. As SaaS experts they're real all-rounders – they interface with internal and external stakeholders and implement customer requirements and needs. They combine user experience, design and technology to achieve optimal results. Our product team is especially characterized by organizational talent, agile work, inventiveness and strong relationships.
The operations department is the largest team and they put our customer-centered approach into action. Whether it's onboarding new customers, implementing new features, supporting existing customers or managing logistics processes – premium service and operational excellence is their expertise. The operations team makes sure everything runs smoothly and they excel even in unexpected situations. This requires the ability to react quickly, efficiently distribute tasks and a cohesive team that works together to accomplish great things.
Our sales team is tasked with bringing Alaiko closer to successful e-commerce brands and offering them a suitable solution that maximizes their potential. This also includes international expansion, customer portfolio expansion and increased coverage area. The members of our sales team are driven team players with excellent communication skills and they have a direct impact on Alaiko's success and market position. With their expertise, they'll write the next chapters in Alaiko's story.
What does Alaiko stand for? How does Alaiko appear visually and thematically to the outside world? How do we strengthen our standing within the industry? These are questions that the marketing team works to answer. This includes the continuous development of the Alaiko brand as well as the analysis and ongoing improvement of all touch-points. Our marketing team utilizes creative ideas and a strategic approach to content and digital innovation. Their decisions are based on data-driven metrics in constant alignment with our target audience and goals.
Do you want to shape the future of e-commerce with us?