Are you ready for

a new challenge

? 
At Alaiko, you're an important part of the team right from the start. You'll take over responsibility and get the chance to grow both personally and professionally. Whether in product, sales, operations or finance – let's start the journey together!
We value individuality, talent, curiosity and teamwork – in other words, everyone has something to contribute and we pull together as multidisciplinary teams. That's the only way for us to achieve our common goals.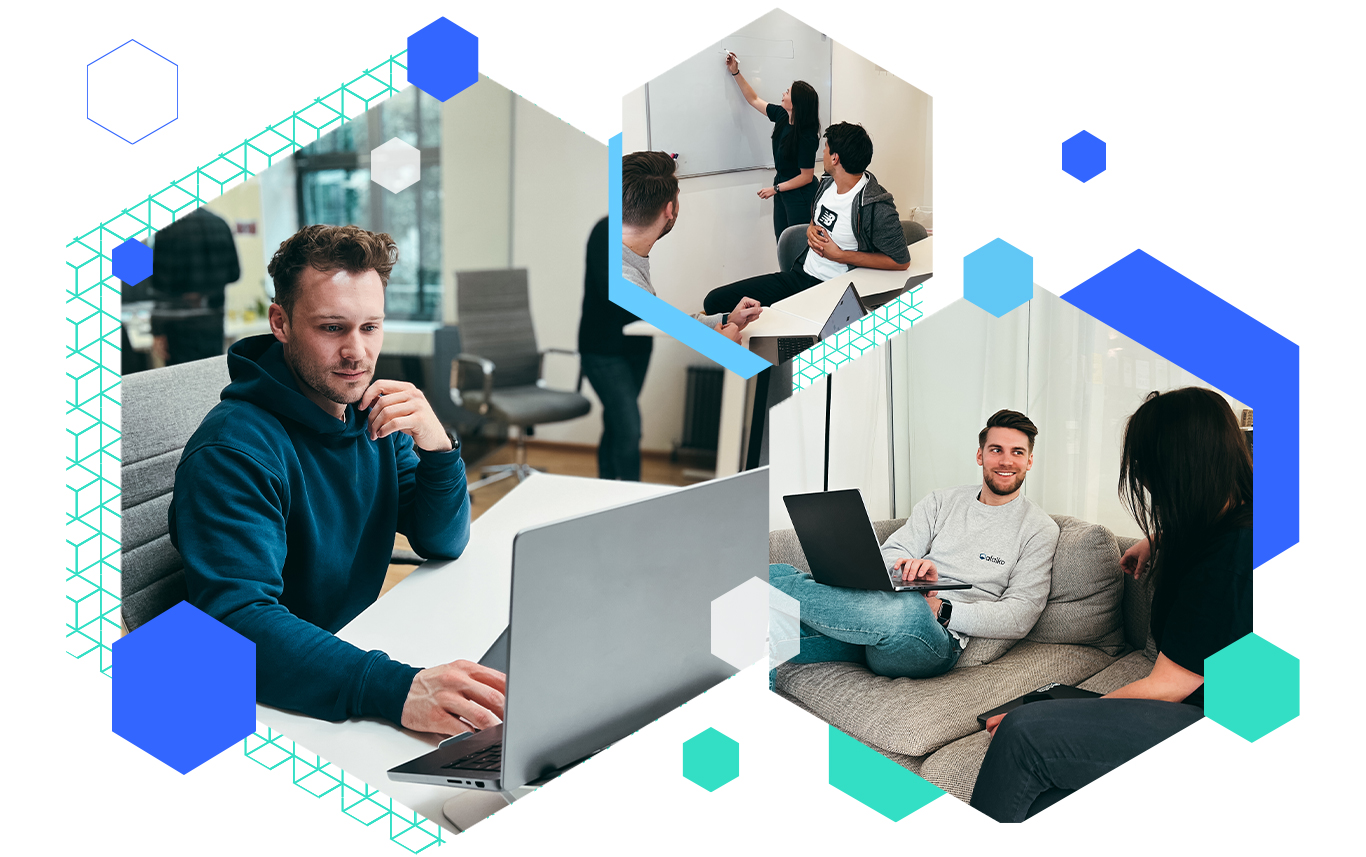 Take a look at our open positions
Take the next step in your career. (Note: If you haven't already, you might need to click the button below to accept cookies)
Learn more about the application process at Alaiko and and the different steps from submitting your application to your first day on the job.
Apply Online
Apply now for one of our open positions. If you don't see anything right away, we'd love for you to submit a general application and we look forward to getting to know you. After we've received your application, we'll review it carefully and contact you as soon as possible.
Initial Video Call
Welcome! We look forward to getting to know you during an initial video call. This call gives us the opportunity to learn more about each other. You can tell us about yourself and we'll give you an exciting look into our company and your potential role at Alaiko.
Expert Interview
Now things get exciting! Get to know your future team lead, potentially also co-workers and your team and showcase your experience with a job-specific scenario. Of course, any questions you have about Alaiko, your role, our product and our culture can also be addressed during the interview.
Founder's Interview
Almost there! In the final step of our application process, our founders would like to get to know you better. They'll gladly answer any remaining questions you might have, especially about our vision and strategy.