Fulfillment:
Relevance, Benefits & Costs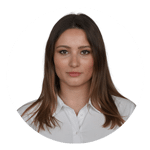 by Carolina Engl – 7 Min. read time
last updated 2/5/2022 
Efficient order fulfillment is one of the biggest challenges in eCommerce: Products must be properly stored, packed and promptly shipped. In many cases, however, a company's internal resources are not up to the task. This is where external fulfillment service providers come into play. But what is fulfillment anyway and what are the benefits? Find out in this article.
We'll tell you what fulfillment is, what the costs are, and why it's worth outsourcing your order processing to a professional service provider.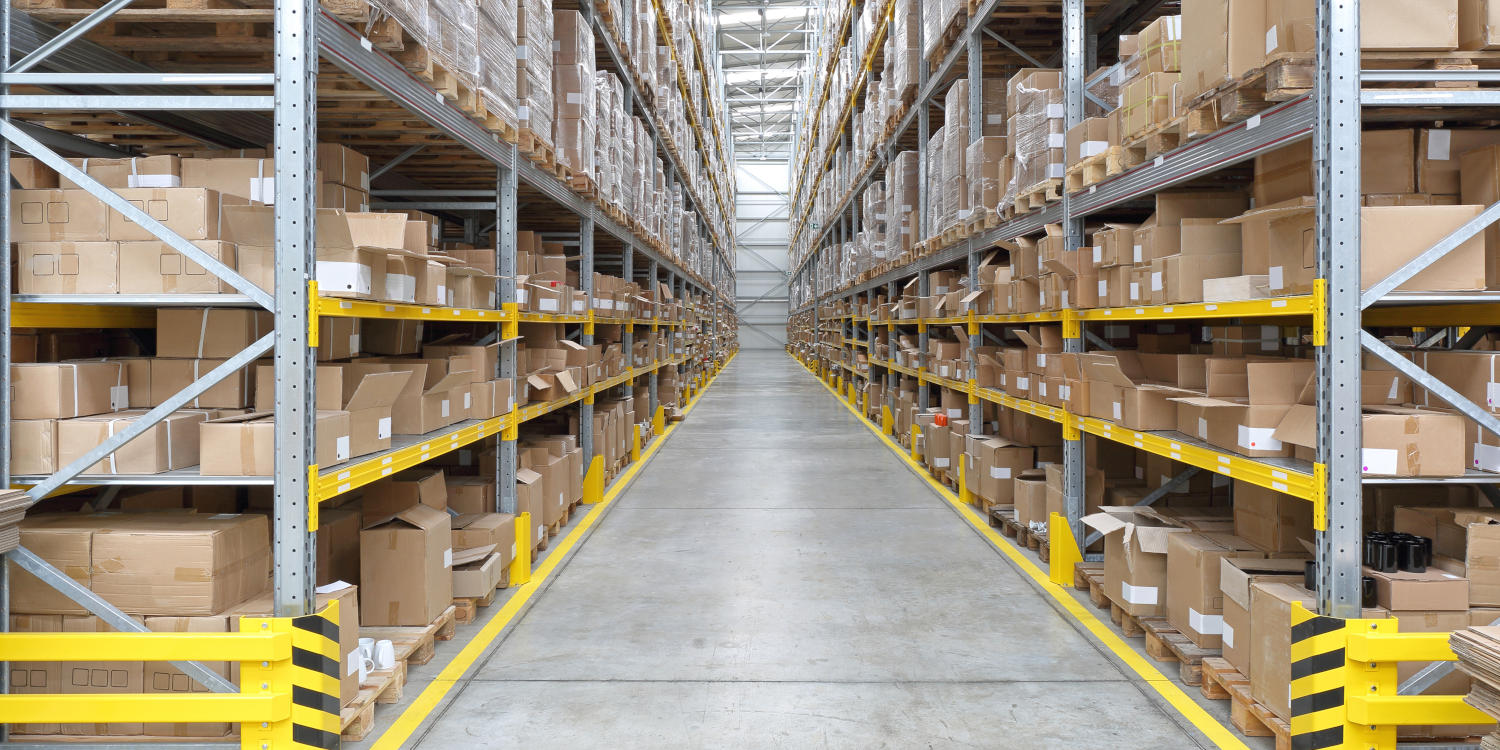 What is fulfillment?
The term fulfillment means "execution." This term is used primarily in eCommerce and encompasses the entire process of order fulfillment. In other words, all the steps that take place after an order has been received online: From order acceptance to shipment of the goods to invoicing. Efficient returns management is also part of the process.
Online retailers therefore have to deal with a large number of organizational tasks. However, they do not always have the necessary resources, such as a large warehouse. In such cases, it is possible to outsource some or all of the order processing to a fulfillment provider. Business owners thus benefit from existing infrastructure and can conveniently outsource their logistics processes.
Fulfillment services in eCommerce
What exactly are the fulfillment services offered by service providers? Generally, a fulfillment partner takes care of all tasks related to eCommerce logistics. This includes, among other things:
Receiving goods
Master data maintenance
Packing
Postage
Additional services such as customized packaging, sustainable packaging solutions, or support with branding are also an option.
Since special skills are required for comprehensive, professional order processing, only trained teams of specialists are called upon for this purpose. In the fulfillment facility, logistics specialists, service personnel, and other specialists work on behalf of the online shop.
Fulfillment providers thus cover the entire operational service chain. If desired, online retailers receive an all-in-one solution that covers all areas of order processing.
Why is fulfillment interesting for online shops?
The possibility of outsourcing their own logistics processes is a great relief for eCommerce businesses, as the workload is not always predictable. Due to rapid growth or seasonal peaks, internal capacities are often quickly stretched to their limits and employees have their hands full processing orders on time.
In such cases, the worst-case scenario is inevitable: The team cannot keep up with processing an unusually large number of orders, production lags behind and the number of packages can no longer be handled from a logistics point of view. As a result, disappointed customers prefer to buy from other brands in the future and the company misses out on potential repeat customers.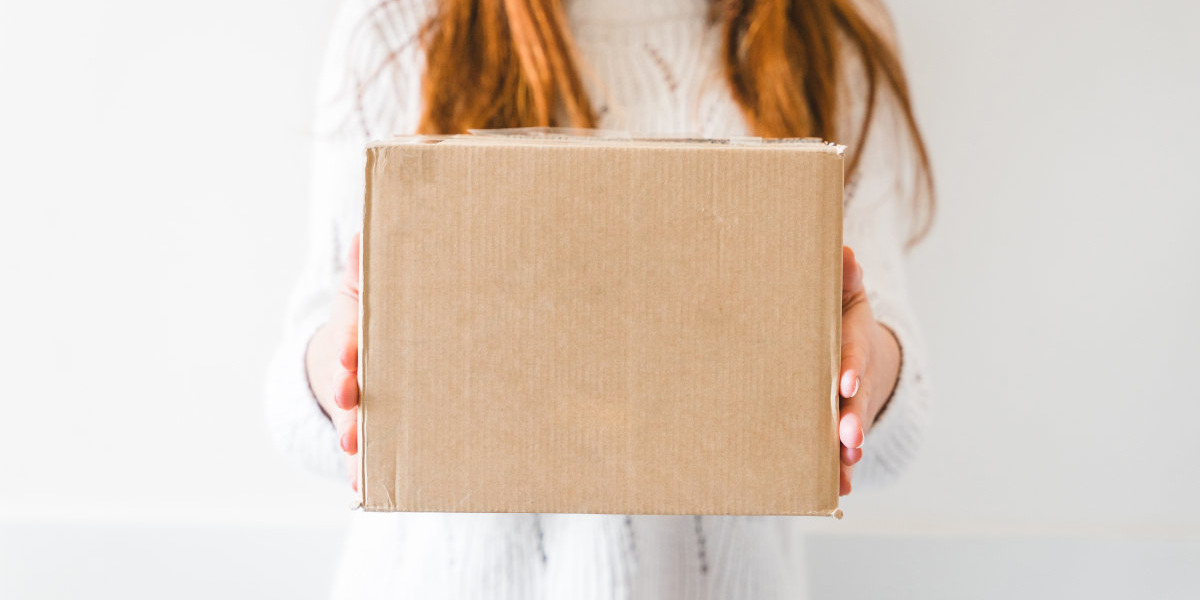 Customer satisfaction is essential for a successful online business.
To avoid this happening in the first place, it is advisable to think about outsourcing your own logistics and, if necessary, use the services of an experienced fulfillment provider. This saves the company's own resources and increases customer satisfaction in the long term.
In addition, online retailers receive not only logistical but also technical support. A reliable fulfillment partner is always available to answer questions about the connected software and automated processes. Personal onboarding and ongoing support should also be included.
The benefits of fulfillment at a glance
Are you considering outsourcing individual or all logistics processes? Congratulations! Outsourcing workflows offers numerous advantages. To help you decide, we have listed the most important reasons for working with professional fulfillment service providers:
All aspects of order processing – whether in the B2B or B2C sector – are handled by experienced experts. This allows online retailers to concentrate on their core competencies: Marketing, sales, accounting, and product development.
Online brands benefit from high flexibility and scalability. Increased order volumes at short notice or seasonal peaks are therefore no problem and can be handled smoothly.
Efficient fulfillment solutions save time and money. Both can be invested elsewhere and used for the successful growth of the eCommerce business.
By linking your inventory with the shop- or ERP system, data is synced in real-time. Manual stock-taking thus becomes superfluous. Returns can be instantly booked. Out-of-stock and overselling are automatically avoided.
Automated processes make repetitive, manual tasks a thing of the past and provide enormous relief for operations teams and customer service.
By outsourcing complex logistics processes, it is possible to guarantee consistently high-quality online services. Reliable shipping and returns management as well as personalized packaging design contribute to long-term customer loyalty.
Working with a fulfillment center is usually more cost-effective than handling logistics internally in your own warehouse.
Fulfillment services also include compliance with current legal requirements. The service provider ensures that all work processes and delivery arrangements are legally compliant and meet customs requirements.
What does fulfillment cost?
There is no one-size-fits-all answer to how much fulfillment costs. Rather, the costs depend on various factors. These include, for example:
Scope of services
Order volume
Type and size of products
For example, the fulfillment costs of a store selling multiple items of fragile glassware can be higher than those of a cosmetics shop selling three different kinds of soap.
On the one hand, costs include factors such as warehousing and shipping. On the other hand, the actual costs are also related to the specific requirements of the online retailer. For this reason, individual service packages are commonly tailored to the exact needs of the eCommerce business in question.
Would you like to learn more about this topic? Read our guide to fulfillment costs.
When it comes to the cost-benefit analysis, however, you should always keep the following in mind: Working with professional fulfillment service providers ultimately ensures full coverage. After all, having your own warehouse comes with many fixed costs, such as construction or rent, warehouse and shipping equipment, software, salaries, and so on. In the event of a slump in orders or rapid growth, the internal warehouse can therefore be a limiting or even threatening factor for the liquidity of your eCommerce business.
Finding the right fulfillment solution
Service providers offer customized fulfillment solutions for a wide range of requirements: Depending on the size of the company, the current status, further development opportunities and the available budget, the scope of services can be individually defined. Online retailers thus receive exactly the support they currently need.
But how do you find a suitable fulfillment partner? When looking for a service provider that suits you and your business, you should consider several points:
Available webshop integrations
Ability to control and monitor the movement of goods
Parcel volumes and shipping conditions
Options for live tracking
Industry-specific storage conditions
Desired carriers
etc.
Once you have found a trustworthy fulfillment partner, the second step is to define your individual requirements and coordinate them with your service provider. Depending on how your webshop develops, it is possible to adjust the respective scope of services accordingly in a later step.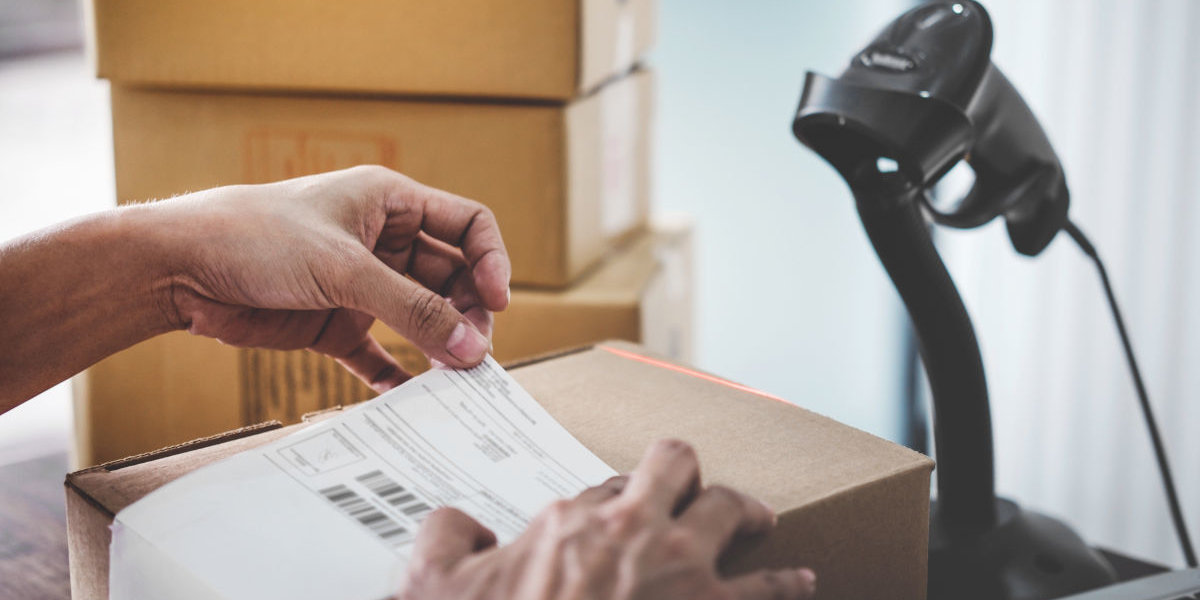 A fulfillment partner will help you exactly where you need the help most.
A fulfillment partner will help you exactly where you need it most. Whether it's outsourcing individual tasks or the entire logistics process, fulfillment solutions deployed at the right time provide support precisely where it's needed. Employees are thus sustainably unburdened and can devote their time to their core tasks. This contributes to optimized workflows and an improved customer experience in the long term.
How does fulfillment work?
Fulfillment involves outsourcing individual or all parts of order processing. External fulfillment providers take care of various logistics tasks on request.
What is a fulfillment partner?
A fulfillment partner is contracted by online retailers and is an external service provider that provides the necessary capacities – such as large warehouses or an international logistics network – to handle logistics processes efficiently.
Why are fulfillment service providers becoming increasingly important?
In eCommerce, it is challenging to accurately predict the exact order volume. Seasonal order peaks or rapid growth often push a company's internal resources to its limits. This is where fulfillment service providers can help.
What does fulfillment cost?
There is no one-size-fits-all answer to the question of how high fulfillment costs will ultimately turn out to be. Rather, they depend on different factors such as the individual scope of services, parcel volume, warehousing, etc.
The cover image is by markobe on stock.adobe.com. Other image sources: loreanto – stock.adobe.com and Freedomz – stock.adobe.com.
Carolina Engl
Content Marketing Manager