eCommerce Logistics: Challenges and Solutions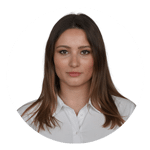 by Carolina Engl – 9 Min. read time
last updated 19/10/2022 
Managing your own eCommerce logistics presents many challenges: Products need to be packed and shipped quickly. And returns must be handled quickly and smoothly. There are several ways to meet these needs. We present four options.
From in-house e-logistics to fulfillment, this article will help you find the logistics solution that's right for your business.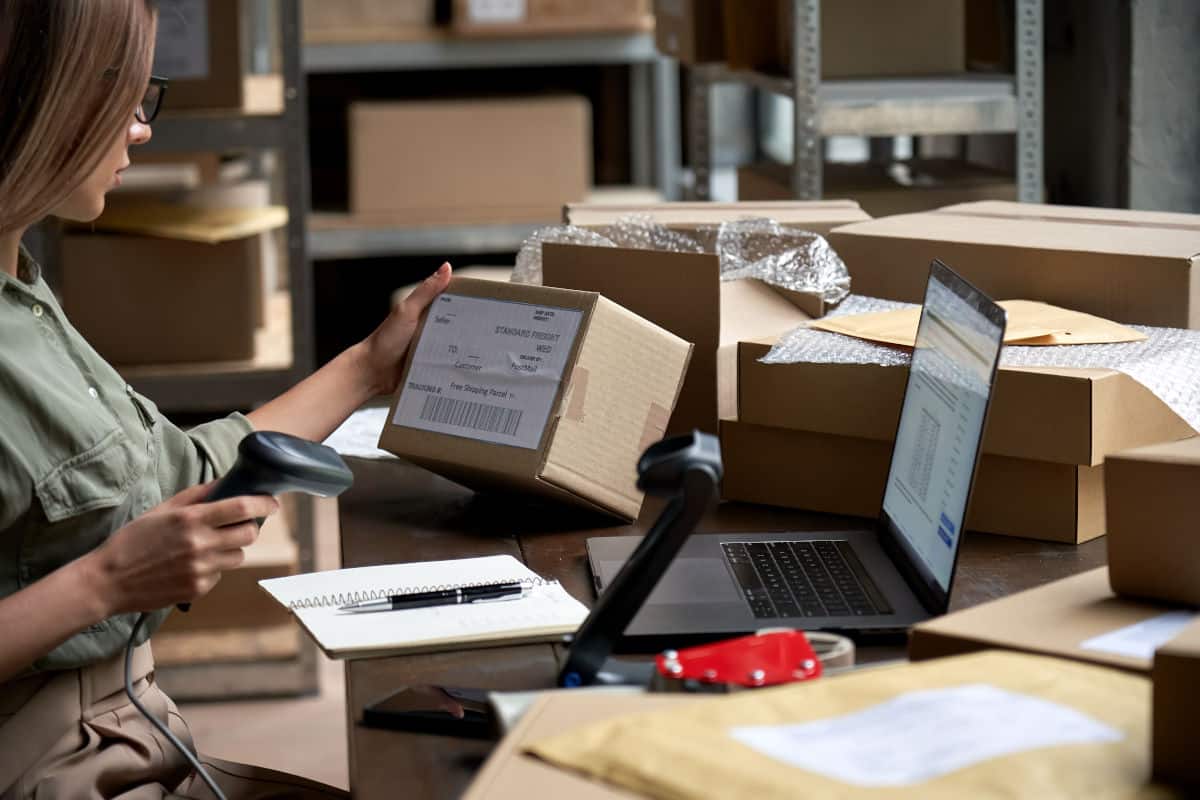 What is eCommerce logistics?
eCommerce logistics, or e-logistics, refers to all the logistics processes involved in online retail. As eCommerce is a fast-paced field, visibility, flexibility and scalability are essential for professional order fulfillment.
Logistics in eCommerce covers all steps from the delivery of goods to the warehouse to the delivery to the end customer. The following sub-areas are included:
eCommerce Logistics: Challenges for Online Shops
Online retailing has fundamentally changed the way consumers shop: Products are always available, can be ordered at any time and are delivered directly to the customer's home. This in turn is changing supply chains and the movement of goods. The volume of deliveries in eCommerce is constantly increasing. At the same time, it involves a large number of individual orders, requiring more frequent trips.
Fast shipping and smooth returns management are especially important. If customers are not offered a reliable service, they are likely to turn to the Internet's many competitors for their next online purchase.
To meet these demands, logistics processes must be optimally coordinated. Online stores face several challenges in this regard, such as:
Keeping track of inventory and orders
Shipping many small orders with few items
Satisfying customers' need for quick delivery
Efficiently handling returns
Managing seasonal fluctuations and peaks
Responding to customer inquiries or problems promptly
To ensure that your eCommerce business doesn't turn into a logistical nightmare, a variety of solutions come into play. Below, we take a closer look at some of the options.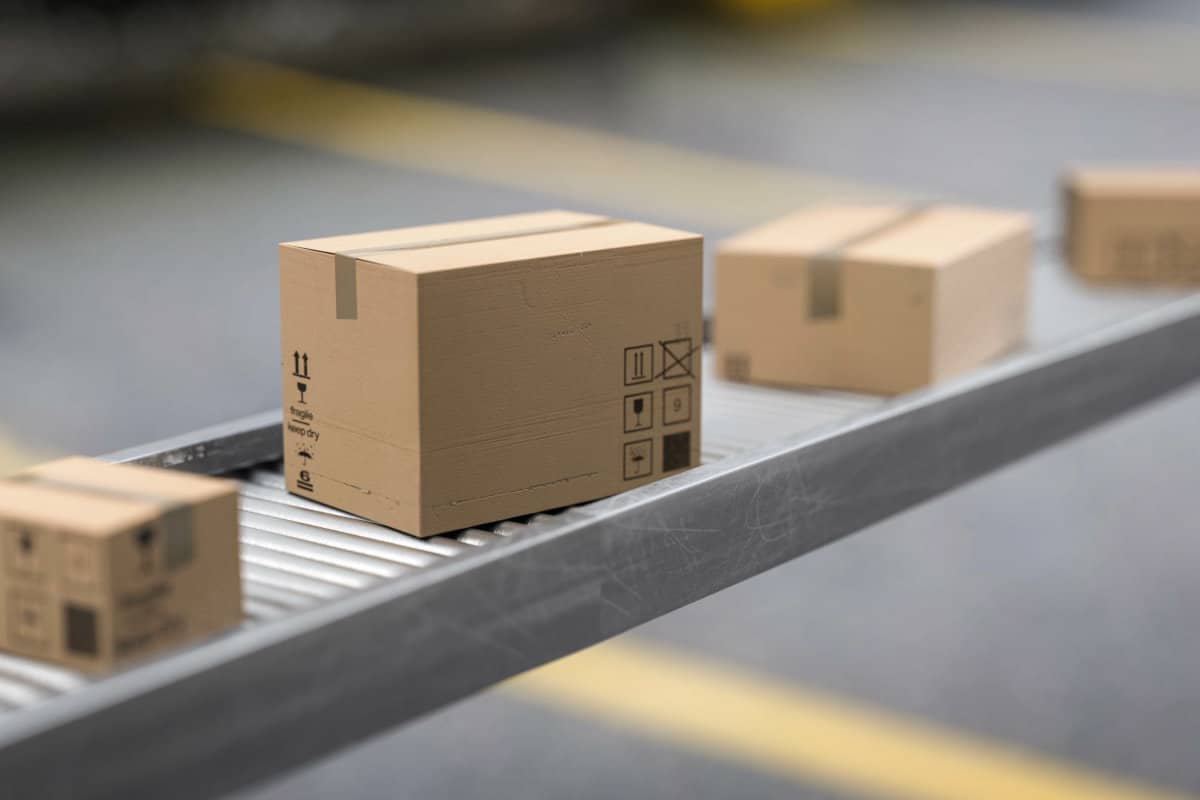 Fast shipping and seamless returns management are key.
eCommerce logistics: Solutions and Options
Smooth e-logistics contribute significantly to the success of your online store. Fast and efficient order fulfillment is necessary to meet customer expectations. There are several ways to successfully manage eCommerce logistics.
In-house eCommerce Logistics
Companies that handle their own logistics take care of the entire supply chain and do not hand over their products at any point: they store, pack, ship, and manage returns themselves.
This logistics solution is particularly suitable for small online stores whose shipping volumes are still manageable. However, as orders increase and the store grows, handling logistics in-house becomes more time-consuming and expensive in terms of staffing and warehousing.
Advantages
✓ Full control of all logistics processes
✓ Higher profit margin (depends!)
Disadvantages
X Time consuming
X Additional manpower and equipment required
X hHigh labor and storage costs
Working with a shipping provider
A first step towards outsourcing can be working with a shipping partner. A selected parcel service handles the transport and delivery of the goods. The online store continues to pick and pack the items itself. By outsourcing the shipping of goods, time-consuming trips are saved. However, the time and costs involved remain high – even as the order volume grows.
Advantages
✓ Eliminates shipping processing
✓ Saves time and manpower
Disadvantages
X Reduced profit margin
X Effort for remaining order processing remains high
Outsourcing to a Fulfillment Partner
Your warehouse is bursting at the seams and your internal resources are stretched to the limit? Especially for established shops with high order volumes, outsourcing all logistics is a good idea. One of the most popular outsourcing solutions is e-fulfillment.
In this case, all aspects of logistics – not just shipping, but also warehousing, picking, and returns – are outsourced to a service provider you trust. This is also known as 3PL fulfillment, or third-party logistics fulfillment.
This means that in addition to your carrier, you have an additional company in your supply chain that can efficiently manage all of your logistics. This saves you valuable resources and allows you to focus on your core business and growing your company.
Advantages
✓ No capital investment in warehouses or personnel
✓ Saving of resources
✓ Focus on your core business
✓ High flexibility and scalability
Disadvantages
X Dependence on service provider
X Partial loss of control (depends!)
For online retailers looking to not only outsource but also optimize their supply chain, 4PL fulfillment is an option. Unlike 3PLs, 4PLs go one step further: they take control of the entire supply chain, coordinate other market participants (such as 3PLs, warehouses, parcel services), and are involved in planning and developing the logistics strategy.
However, they are only an advisory party – they act as an interface and can only influence processes administratively. Since they have no material logistics resources, their hands are tied in some areas.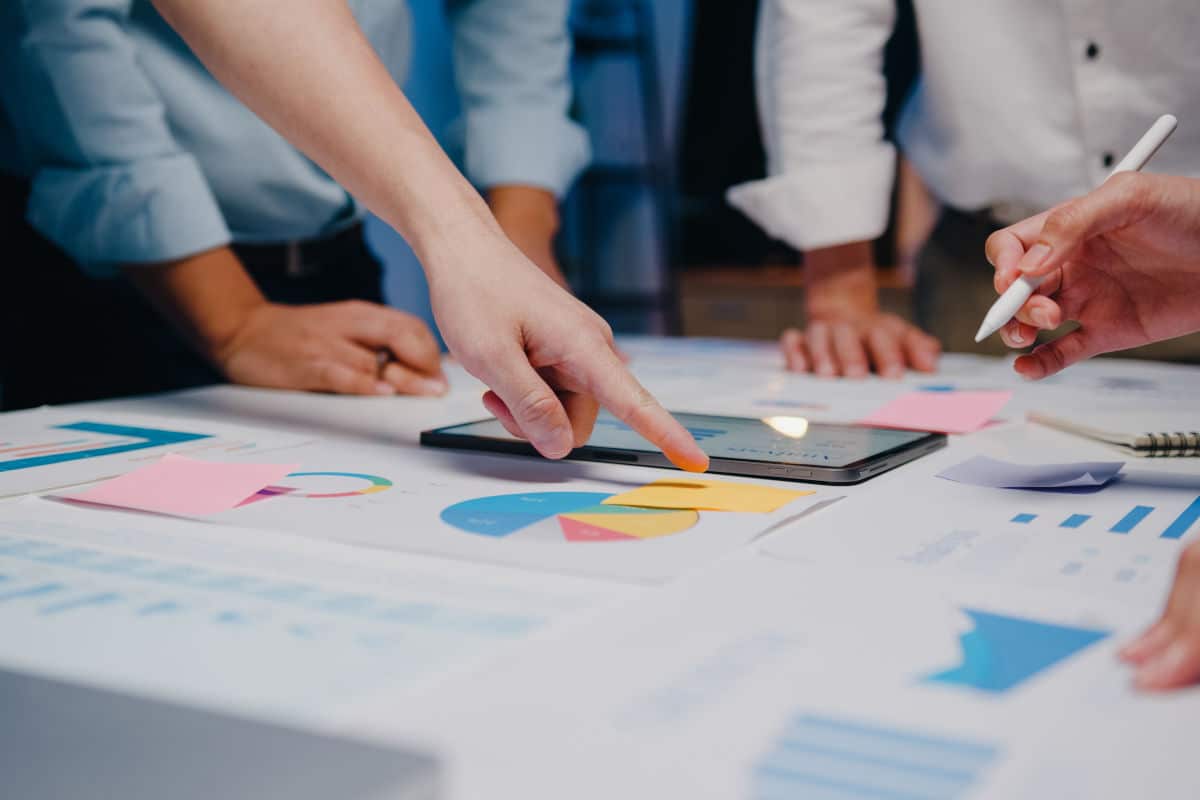 4PL service providers coordinate the supply chain and are involved in planning the logistics strategy.
Alaiko provides an innovative solution between 3PL and 4PL. This means that Alaiko not only manages the logistics network, but also takes care of the entire order processing and offers additional services such as real-time inventory tracking, proactive communication with buyers or customized packaging. This way you always have an overview and full control over all logistics processes.
E-Logistics with Dropshipping
Dropshipping is another way to outsource logistics. Here, too, you outsource your entire logistics process to an external partner company. The big difference with fulfillment is that you do not own the goods. The items are stored and shipped directly by your dropshipping provider. You are not charged for the goods until the customer purchases them.
Fulfillment and dropshipping differ in another way: While a dropshipping partner handles the logistics according to its own rules, with fulfillment you get a customized service package tailored to your needs.
Advantages
✓ Low investment costs (no product purchase, no warehousing fees)
✓ Saving of time and manpower
Disadvantages
X Dependence on service provider
X No control over delivery processes
X No influence on customer buying experience
X Lower profit margins
Finding the Right eCommerce Logistics Service Provider
Are you tired of dealing with cumbersome packaging and shipping processes and want to outsource your logistics? Congratulations. You'll save valuable resources and move your business forward.
However, choosing your fulfillment partner should be carefully considered. Trust and reliability are key. To find the right service provider, there are a few important things to consider, such as:
B2C or B2B experience: Does your prospective service provider have eCommerce logistics experience?
Service offering: What services are offered? What additional services are included? Are there any value-added services?
Interfaces: Is a suitable integration with your online store offered?
Shipping processes: Can individual shipping requirements for packaging, size, or weight be met? What parcel services are offered? Is multi-carrier shipping available?
Transparency and control: Is real-time synchronization of goods possible? Can you manually intervene in the order process if necessary? Can you track the delivery status of your goods at any time?
Successfully managing eCommerce logistics
The booming online retail industry presents eCommerce brands with new challenges every day. Efficient eCommerce logistics are necessary to meet the demands of end customers. Depending on the size of the business, there are different solutions, such as working with a shipping partner, dropshipping, or fulfillment. The latter offers the advantage that the service package can be customized to your needs.
What is eCommerce?
The term eCommerce stands for electronic commerce and refers to the buying or selling of goods on the internet. It can involve both B2B and B2C companies offering their products online.
What are the challenges of eCommerce?
eCommerce is changing supply chains and the movement of goods. Customers expect fast shipping and easy returns management.
What is eCommerce logistics?
eCommerce logistics refers to all the logistics processes involved in online retail. This includes receiving, warehousing, picking, shipping, and returns.
What kind of eCommerce logistics solutions are available?
Online stores have several options for efficiently managing their logistics. These include working with shipping partners, outsourcing to fulfillment service providers, or dropshipping.
DCover image by insta_photos on stock.adobe.com, other images by fotomek and tirachard (also stock.adobe.com).
Carolina Engl
Content Marketing Manager