Efficient returns processing with Alaiko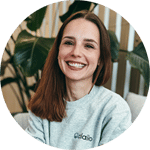 by Esther Schwan – 8 Min. read time
last updated 17/02/2023
Returns management becomes more and more complicated as the number of orders increases. Not only the further processing of the received goods is demanding, but also the customer management: Depending on the request, goods must be exchanged, replaced or refunded. To keep an overview and to be able to provide optimal service, many merchants like to use fulfillment services.
Find out what Alaiko can do for you and how you can benefit from our returns management.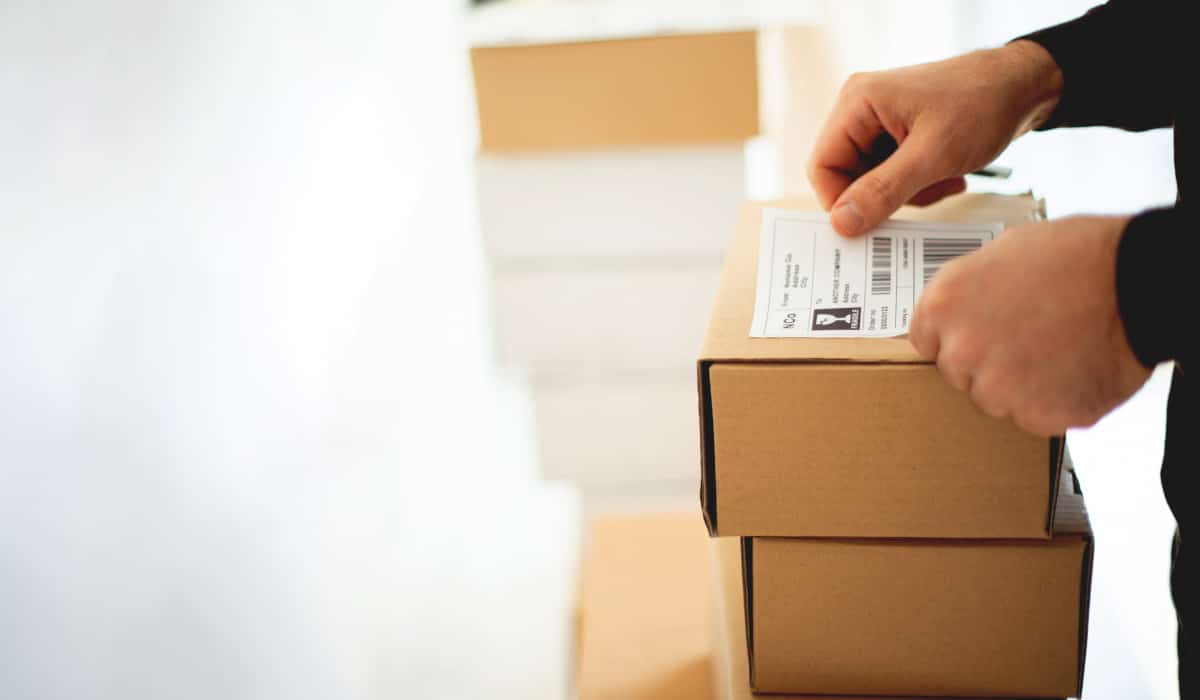 Fast and smooth returns processing
With Alaiko you can manage all incoming and outgoing goods on a single platform and receive important information from customers about the reason for their returns. This allows you to quickly identify which products may be problematic and the reasons for frequent returns. If your processes are optimized proactively, you will have fewer returns. Alaiko supports your existing returns management:
Prevention of returns
Feedback from buyers tells you why certain goods are often returned. This allows you to react quickly and provide more accurate information so that customers can better assess whether the product fits. The better they feel about their purchase, the less likely they are to return it, saving you time, money and effort.
Important: It is often the cheapest solution for retailers to destroy goods rather than process or donate them. This is not the only reason why the carbon footprint of returns is enormous. Preventive returns management pays off for several reasons.
Reactive Returns Management
According to EU and UK regulations, buyers have the right to return goods within 14 days without having to give a reason. In the event of a return, the following procedure is usually used to receive and process the return:
1. Return Label
The return label can be created and printed directly by the buyer through the Alaiko self-service portal in your store, or printed by the shipping company of your choice using a QR code.
2. Receiving and Quality Control
Once the return shipment arrives, it must be manually inspected. If the products are in perfect condition, they can be returned to the warehouse.
If the goods are not in perfect condition, but can be recovered, they are processed further. If the goods are damaged, you need to determine if the damage was caused by the customer or if you need to file a claim with your carrier. In any case, you should document the damage. Alaiko does this automatically.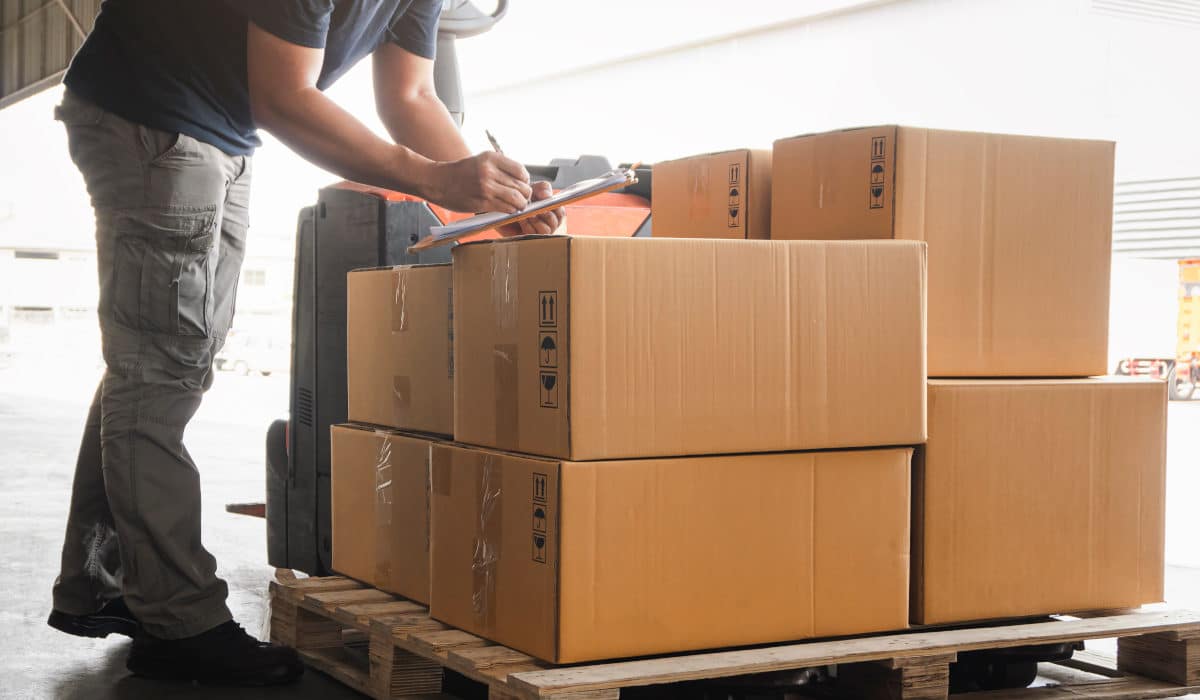 If a package is returned, it must be checked manually.
3. Further processing of the items
Goods often need to be processed. Then they are repackaged and put back into storage. If the processes are automated, the data is stored in the system and provides real-time information on inventory levels.
4. Customer service
Depending on the customer's request, a replacement, refund or exchange must be initiated. If a replacement is requested, a new shipment is due; if a refund or credit is requested, a cancellation must be made. If these processes are not automated, things can get complicated – especially if customers also want to be notified by email or SMS about the returns process.
With the Alaiko Returns Management solution, you leave most of the work and administration to a reliable fulfillment service provider. The sophisticated operating system allows lightning-fast management of relevant information such as tracking ID, reason for return or verification photos. Using ABC quality control, goods are automatically classified and returned to inventory. This makes every return fast, clean and effortless.
ABC Classification in the Returns Process
Once returns arrive in the warehouse, they must be individually inspected and quality controlled. Goods can arrive in a variety of conditions – high quality, original packaging, defective, scratched, or in need of repair.
To determine the condition, each package is barcoded, unpacked, and evaluated: Can it go directly to the warehouse or does it need to be refurbished? With Alaiko's ABC classification, all this is done efficiently and without effort.
A-Goods: These are new goods in their original packaging, with or without warranty.
B-Goods: If the goods cannot be returned directly to the warehouse and made available for sale, they are classified as B-goods. This means that it must first be reconditioned – e.g. washed, ironed or repackaged.
C-Goods: C-goods can be damaged and in need of repair, but also incomplete or with defects.
When you use Alaiko's e-fulfillment service, you have access to all shopper information – such as reasons for returns – as well as images from the warehouse. With this valuable information, you can take your customer service and experience to the next level.
Streamline the returns process: Your customized returns solution
Customer management and returns processing has never been easier! Alaiko processes your returns according to your needs and policies, helping you to optimize your product offering and customer service:
Returns Overview
With Alaiko you always have an overview of all returns. No matter if they are active or passive returns: They are automatically registered, classified and sorted according to their arrival in the warehouse. This way you always benefit from a fast, structured and convenient process for each return.
Self-service returns portal
When shoppers want to make a return, they can do it themselves using Alaiko's digital returns portal and directly enter information about the reasons for the return. The portal can be seamlessly integrated into your store. This way you get direct feedback and can quickly see where returns can be reduced. Read more about this in the "Minimize returns" section.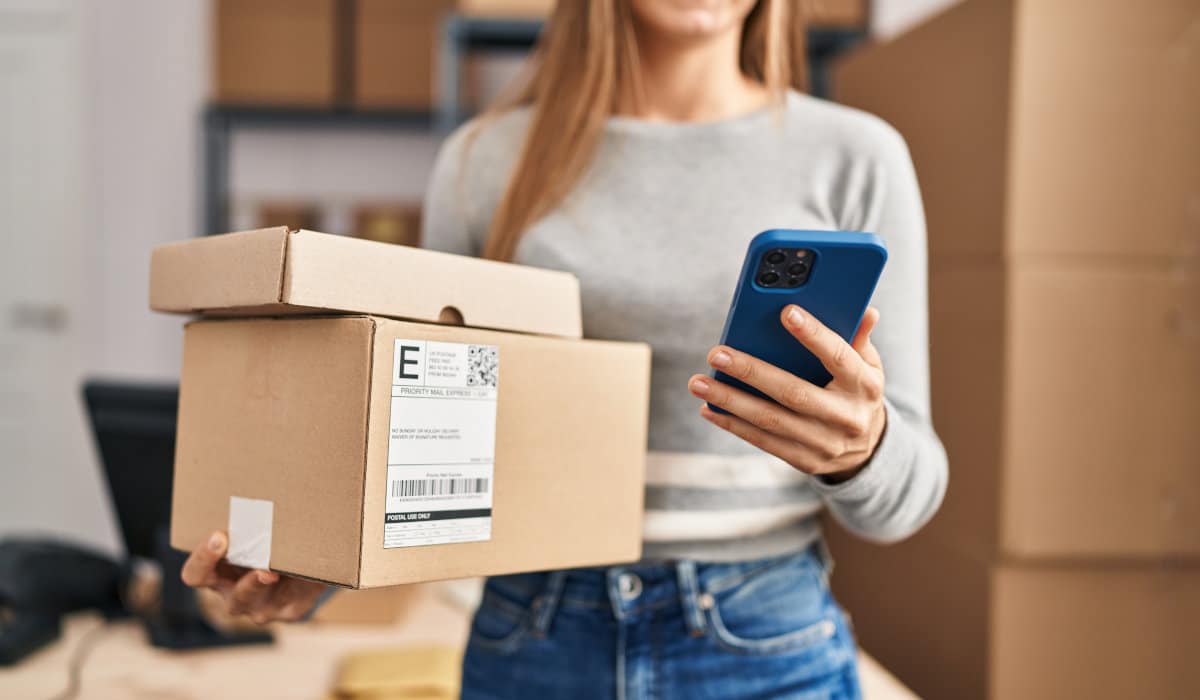 A digital returns program makes it easier for customers to return packages.
Managing refunds
With Alaiko, you can manage all the processes in a single platform, making it easy to keep track of every step. At the same time, the platform allows for fast processing of refunds by automatically triggering them when the criteria you define are met.
Passive returns management
If the package cannot be delivered, the goods are returned passively. Alaiko can prevent this in two ways. Buyers receive automatic emails with shipping status updates. This way they always know when the package will arrive or if it has been delivered to a neighbor. Alaiko also automatically prevents passive returns due to incorrect addresses. If incorrect addresses are detected, customers are notified by email and can make the corrections themselves.
Maximum flexibility
Customers have different needs, and it is good for business to be able to meet those needs. Since not all customers prefer the same solutions, it is worth offering different options for returns. Therefore, Alaiko supports different return strategies such as…
… printed label,
… customer service support,
… self-service portal (digital).
Automating returns processes: Benefits
Making the returns process easy is a top priority for most shoppers. If the purchase is not a big risk, the willingness to buy is higher. In addition, a fast and hassle-free returns process contributes to a positive shopping experience and strengthens customer loyalty. With Alaiko, you can automate all your returns processes and make them easy to handle.
These are the benefits you can expect with the Alaiko Operating System® for returns:
Efficient and time-saving returns processing: If an exchange is desired, buyers can do it themselves directly through the returns portal. You can automatically initiate refunds without system interruption – according to pre-defined criteria when the automatic refund should take place.
Intelligent automation rules: Depending on your preferred approach, different rule types allow for flexible automation – even for individual orders. For example, you can select different shipping carriers and packaging, add items, and prevent fraud.
Digital returns processes: From the first mile to the last, Alaiko supports you with digitized processes that enable automated and smooth returns handling.
Multi-channel integration: With Alaiko, you can easily integrate single stores or multi-channel connections into one system because the Logistics Operating System® allows you to integrate many different stores to conveniently manage everything from one platform. Even complex ERP connections are possible to enable efficient and automated communication between systems.
Generate valuable data with analytics: Know exactly what your customers want and stay ahead of the competition. With Alaiko, you have access to all data via API or export to make your digital order processing as efficient as possible. This way you always know which decision is the best.
Tip: Read our guide to store optimization to find out how to make not only your returns more efficient, but also the processes in your entire online store.
Minimize returns: How to ensure safe shopping
To ensure that the flood of returns is manageable and costs do not spiral out of control, you can always take steps to minimize returns. The first step is to ask yourself what factors lead to returns and eliminate them. Here are a few steps you can take:
1. Make product detail pages helpful and informative
With clothing and accessories, fit and color are especially important. Unfortunately, both are not always easy to judge. If the product does not meet expectations, it is returned. Even worse, people order different sizes out of uncertainty and send back all the styles that don't fit.
One remedy is to provide information about the size of the model in the sample image, who is wearing a particular size of clothing, or videos that give customers a good impression of the product. The same goes for other information: the more, the better.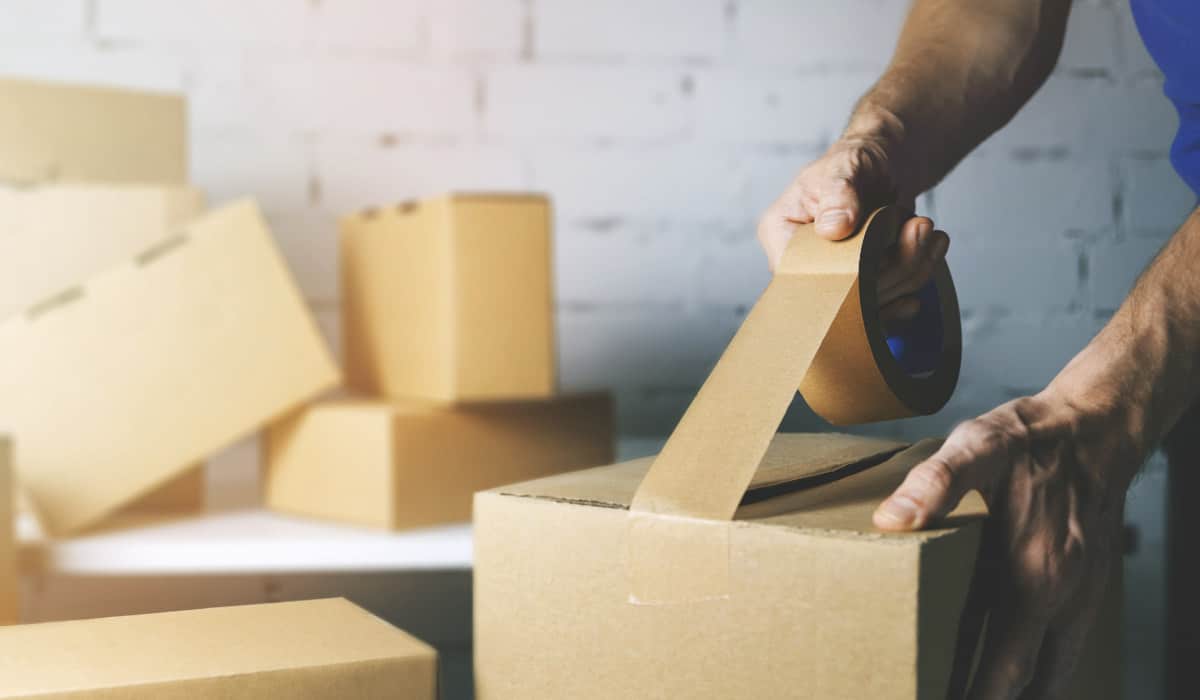 An accurate product description can prevent many returns.
2. Create testimonials
Customers who have already bought and tested the product are happy to give feedback that helps others. Even better are testers on social platforms such as TikTok or Instagram who produce user-generated content and provide explanations in videos.
3. Meet delivery times
The more accurate delivery times can be predicted, the more likely it is that recipients will be at home – which is perfect for avoiding passive returns. When delivery times are also short, customers are less likely to change their minds and order elsewhere.
4. Make feedback visible
What often encourages customers to buy is positive feedback and real testimonials. Create a feedback page for the product, including statistics such as how many times an item has been returned and why. For example, you can quickly see if an item is smaller than advertised.
Tip: Responding to feedback as quickly as possible builds customer trust and increases the likelihood of a purchase.
5. Fast customer support
Customers may always have questions about a product or returns. Be available throughout the checkout process and answer questions promptly. For example, live chat is a popular option along with phone calls and is also in demand for the returns process.
6. Secure Packaging
Sufficient and strong packaging ensures that goods arrive safely and are not returned damaged.
Making returns easy for eCommerce
An easy and fast returns process helps build customer confidence and encourages repeat purchases. Automated processes also help you process returns faster and keep customers informed about the status of their returns. Alaiko helps you make the returns process fast, reliable and efficient – and strengthen your relationship with your customers.
How does a returns process work?
Customers are entitled to cancel and return the goods within 14 days. Since a free return is a frequent criterion for an order, many retailers offer it. If a return is initiated, a label must be printed out or a QR code used. Customers are then automatically notified of the return status.
Why is returns management important?
Since the number of returns is constantly increasing and can hardly be handled manually, efficient and automatic returns management is essential. If a return is handled quickly, amounts are refunded or goods are replaced, this strengthens customer loyalty and encourages further purchases.
How can returns be reduced?
Many methods can be used to reduce returns. For example, it is helpful to have a lot of information about a product, which helps customers to better assess which size fits or whether an item is fit for purpose and is of high quality.
Who pays for returns?
In the event of a complaint, the retailer must bear the costs. However, returns are not generally free of charge. Nevertheless, many online retailers offer free returns to motivate customers to buy and to gain a competitive advantage.
How much does a return cost a retailer?
Returns are extremely high (at least 50%), especially in the fashion and clothing sector, because items of clothing are often ordered several times in different sizes. And what doesn't fit goes back. Since the last mile in particular incurs high costs, a return costs the retailer an average of about 20 Euros for transport and inspection of the goods. Depending on the product, however, the return costs vary greatly, because a piece of furniture naturally costs more than a toothbrush.
The cover image is from Stock Rocket at stock.adobe.com, and the other images are from Siwakorn1933, Krakenimages.com, and ronstik (also at stock.adobe.com).
Esther Schwan
PR & Content Lead DACH