Customer Success Story – bumpli®
More retention and sales with inspiring post-purchase communication
Industry: Toys, Family Lifestyle
Location: Kiel, Germany
Year founded: 2019
Team size: <15 Employees
The idea for the first product originated in Enis Ayari's private life: His child would often wake up at night and cry out for something to drink. So he had to find the bottle in the dark or else take the risk of completely waking his child by switching on the light. Without further delay, Enis developed a night light made of silicone that can be easily attached to standard bottles. bumpli® was born. By now, the store not only sells the night light and matching water bottles but also other children's and baby accessories that facilitate the everyday life of young families and promote the development of children.
For bumpli®, it is especially important to establish as close and personal a relationship as possible with the target group and to maintain this beyond the purchase. However, due to COVID-19 and resulting supply chain disruptions, new challenges came up for the young company. Delivery times suddenly extended and buyers increasingly asked customer service about the status of their orders. Without automated processes, bumpli® could hardly keep up with the numerous requests.
The family-owned business was looking for a solution to proactively notify buyers about their order status while providing an engaging post-purchase experience tailored to their target audience. The aim was to reduce the burden on customer service and increase the confidence of buyers in the bumpli® brand.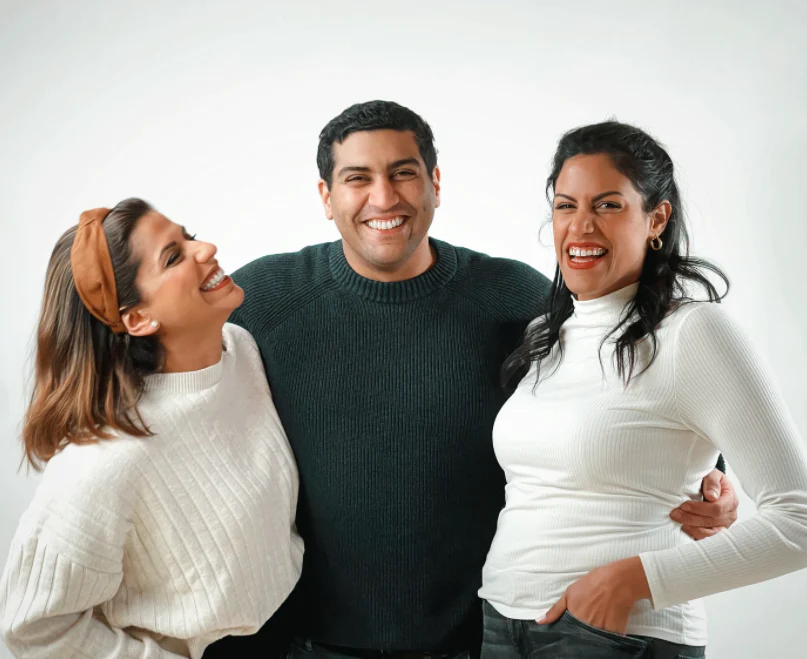 Alaiko's track and trace solution "Track by Alaiko" addresses and solves exactly these challenges. The technical connection was child's play: All that was needed was to install the app from the Shopify app store and register the store with Alaiko. From the moment Alaiko is linked to Shopify, data on orders and returns is transferred in real-time. The entire setup process took no more than 30 minutes. Data on shipping status is also provided to bumpli® in real time via Alaiko's interface to DHL. This data then feeds the updates on the tracking page and acts as an event trigger for emails.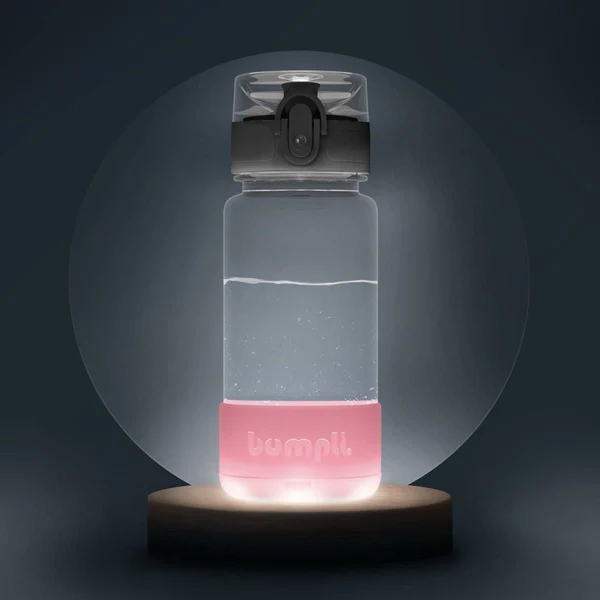 Optimized Post-Purchase Experience with Track & Trace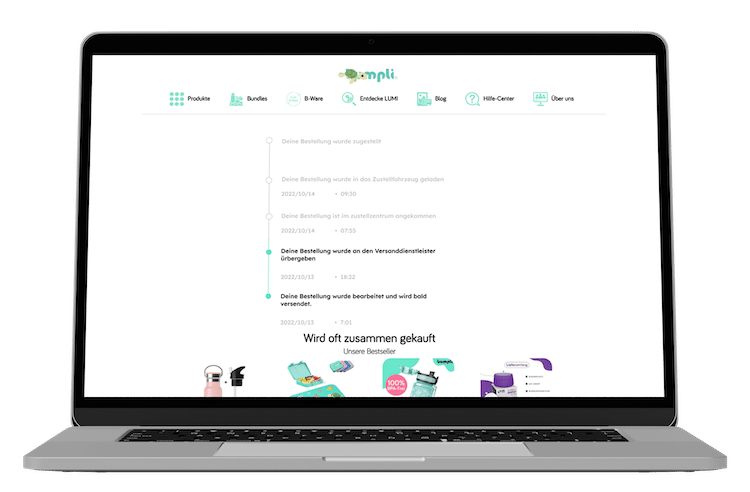 Thanks to Alaiko, bumpli® offers shoppers the possibility of viewing their order status on a tracking page at any time. This page is seamlessly integrated into the company's online shop and always shows the current status of the order in a transparent and clearly visible manner – without having to redirect to external pages. In addition, the page can be enriched with product recommendations and marketing promotions to encourage shoppers to buy again.
Proactive shipping communication additionally takes place via email. bumpli® keeps customers informed about all relevant steps of the shipping process. To this end, the company uses Alaiko's integration with the email marketing tool Klaviyo. Alaiko sends real-time shipping status information to Klaviyo – where bumpli® can define this data as a trigger for personalized email flows.
High Open Rates and an Optimized Repurchase Rate
If a parcel leaves the warehouse, is in the process of being delivered, has been successfully delivered, or may need to be picked up at a branch, customers now receive a personalized email about all of these events. This not only alleviates the workload for customer service – expensive and avoidable passive returns are also reduced to a minimum with the help of pickup reminders.
These proactive post-purchase emails are popular because they contain valuable information for buyers. Open rates of up to 73% speak a clear language. Enriched with marketing promotion banners or further inspirations, bumpli®'s offers are present in all communication – and buyers often directly take advantage of the opportunity: the repurchase rate of emails enabled by Alaiko is 4 times higher than other marketing emails. As a result, bumpli® increased the conversion rate by up to 44 percentage points.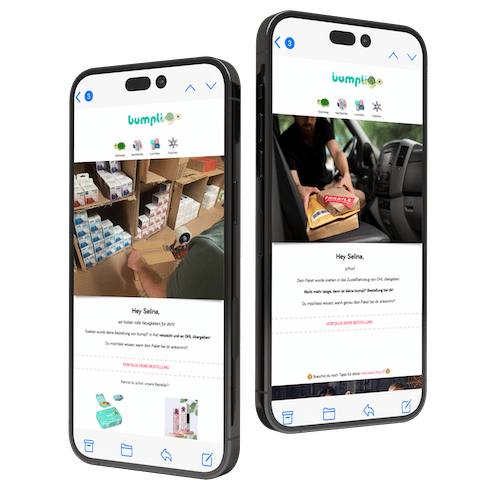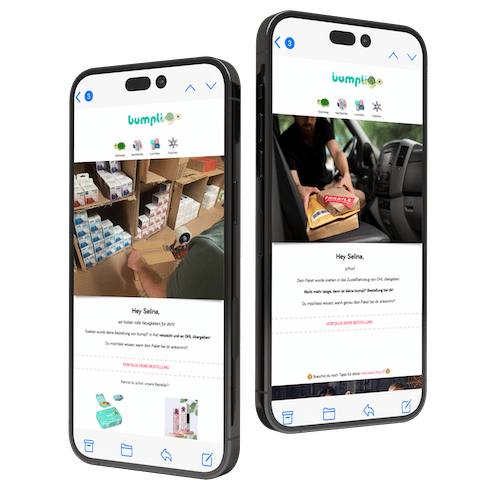 Ready? Get to know Alaiko now
Contact us for a demo with an expert or a personal quote.