Customer Success Story – AMELI Zurich
Transparency and smooth deliveries through technology in fulfillment
Industry: Fashion
Location: Zurich, Switzerland
Founding year: 2020
Team size: > 15 employees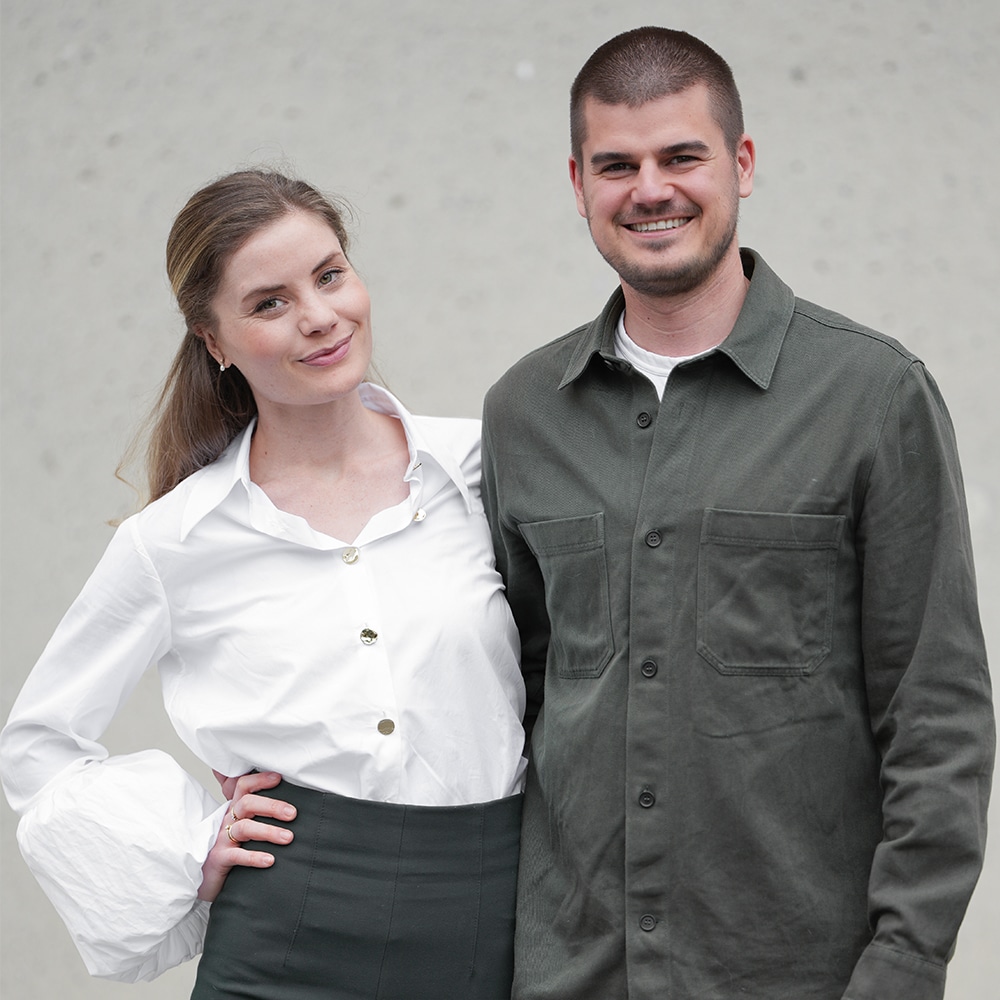 Christina and Charly Stahl, Founder, AMELI Zurich
A laptop bag you don't have to look for in the men's section: AMELI Zurich is redefining business bags. Christina Stahl came up with the idea out of a need: She traveled extensively while working in management consulting. The company provided a laptop bag that was functional but wasn't pretty. This is how the fruitless search for business bags began: Either there were only very functional or masculine laptop bags or the handbags were visually appealing but not functional.
Together with her husband, Charly Stahl, Christina decided to take matters into her own hands. The prototypes were created in June 2020, the website was launched in July, and the first bags were shipped in October. But AMELI Zurich isn't just about beautiful and functional business bags but also about Female Empowerment. his has two dimensions for the team: Interviews, tips, and recommendations, as well as regular events, create an empowered and empowering community. In addition, AMELI Zurich regularly donates to organizations that support women and girls.
"Handbags alone don't make the world better, but by selling handbags, we can make a difference and use our privileges for the right causes." – Christina Stahl, Founder, AMELI Zurich
That's why, for the next few years, the focus will be on continued, sustainable growth to reach even more women with visually appealing, functional business handbags and to continue to empower them.
Initially, an important challenge for AMELI Zurich was to find the right suppliers. Transparency and fair working conditions aren't always a given in the fashion industry, but they are a fundamental requirement for the team. The bags are now handmade in Italy, accessories are made from leftover leather, and no bag is destroyed.
As AMELI Zurich grew, fulfillment was also quickly on the agenda. With the handbags becoming more popular, the team could no longer manage the logistics out of their living room. As orders from more countries came in, they looked for a fulfillment service provider for Germany and Europe. Shortly after that, another fulfillment service provider was added for Switzerland. Two service providers with different processes, their own IT, and very different standards for shipping and returns caused a high level of complexity.
That's why AMELI Zurich started looking for a fulfillment service provider to handle logistics and shipping for all European countries and Switzerland. A reduction in complexity was required: To avoid having to wait for complaints from buyers before learning about issues, the team wanted transparency about stocks, orders, and processes at the warehouse at all times. Uniform standards and processes had to ensure a consistent shipping experience – from fast delivery to a unique unpacking experience. In addition, the service provider had to be able to manage high-quality handbags and special requirements for storage and returns.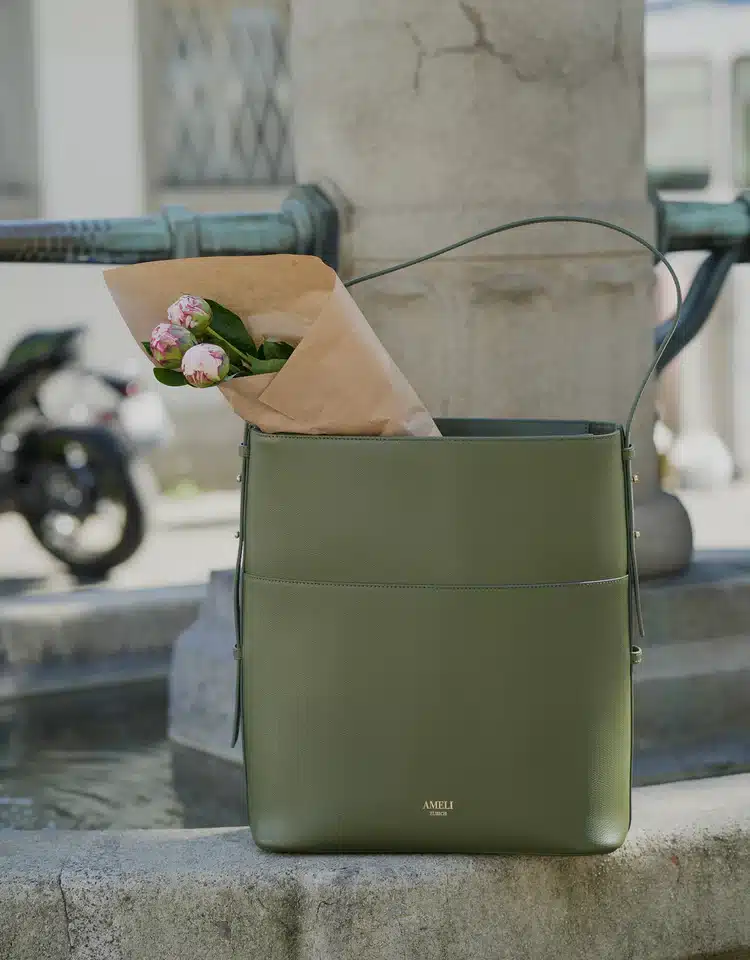 1.8 Days
Average Delivery
100%
Transparency & Control
As part of the selection process, AMELI Zurich also visited Alaiko's warehouse site to see how the high-end goods are stored and handled. In the warehouse, the high-quality bags are stored in a lockable area. The choice of shipping material was also important since the bags couldn't be squashed in the boxes or shift around due to too much space.
Stefanie Schröder, COO, AMELI Zurich
Real-time visibility and control over relevant processes with Alaiko's tech-driven fulfillment
State-of-the-art technology: An important advantage of Alaiko for AMELI Zurich is the transparency provided by the Alaiko Logistics Operating System. The team has an overview of all orders via the platform and can see their status in real-time. In addition, intervention in the fulfillment processes is possible at any time. For example, if buyers want to update their orders later, the team can use the Shopify and Alaiko synchronization to modify orders until shortly before the picking process.
The automation of the Alaiko software also allows identifying issues early on and taking proactive action. For example, the automated address correction for incorrect addresses or missing house numbers: The buyers receive an email and can correct their data themselves. This way, they receive their order faster, and passive returns and the associated costs for AMELI Zurich are avoided.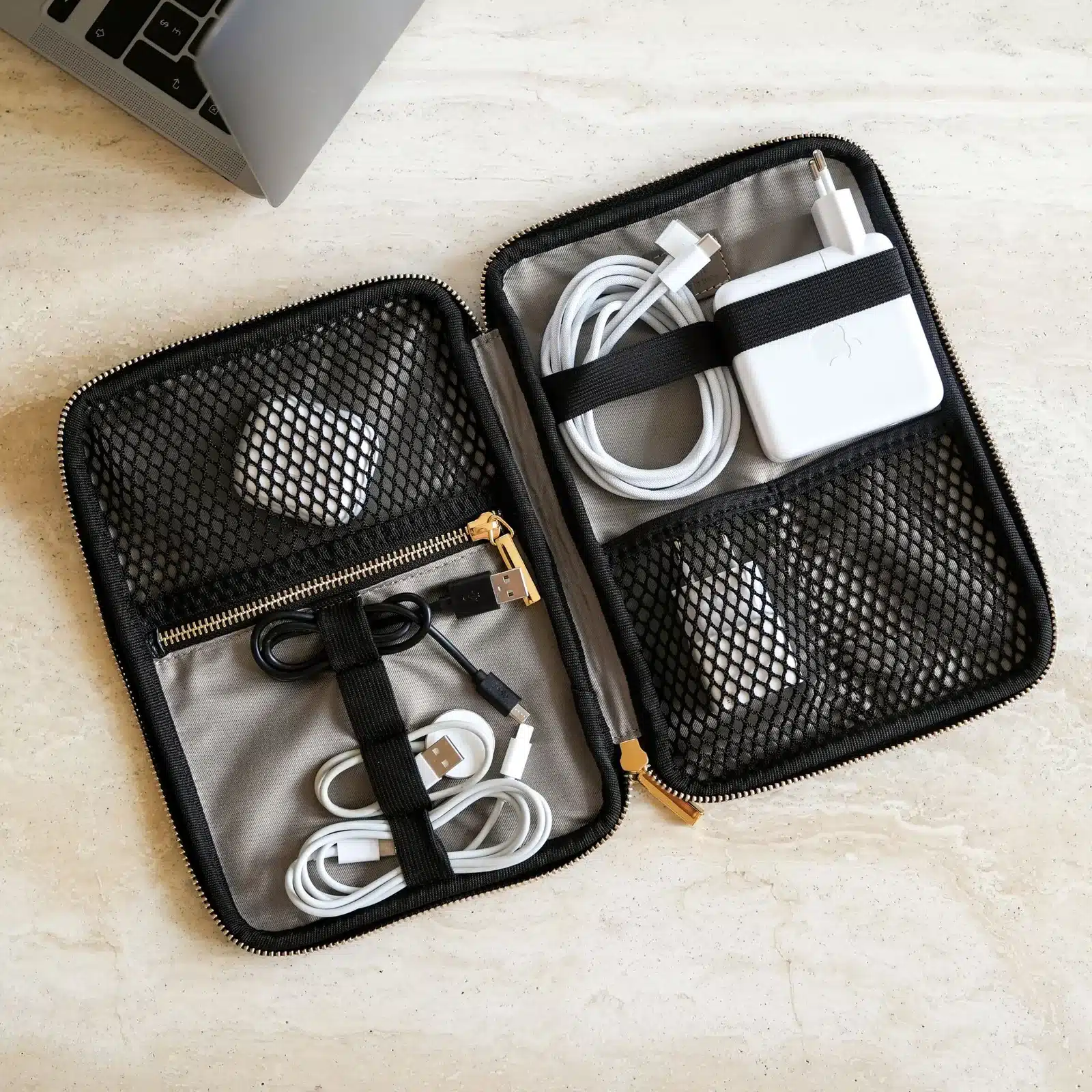 Stefanie Schröder, COO, AMELI Zurich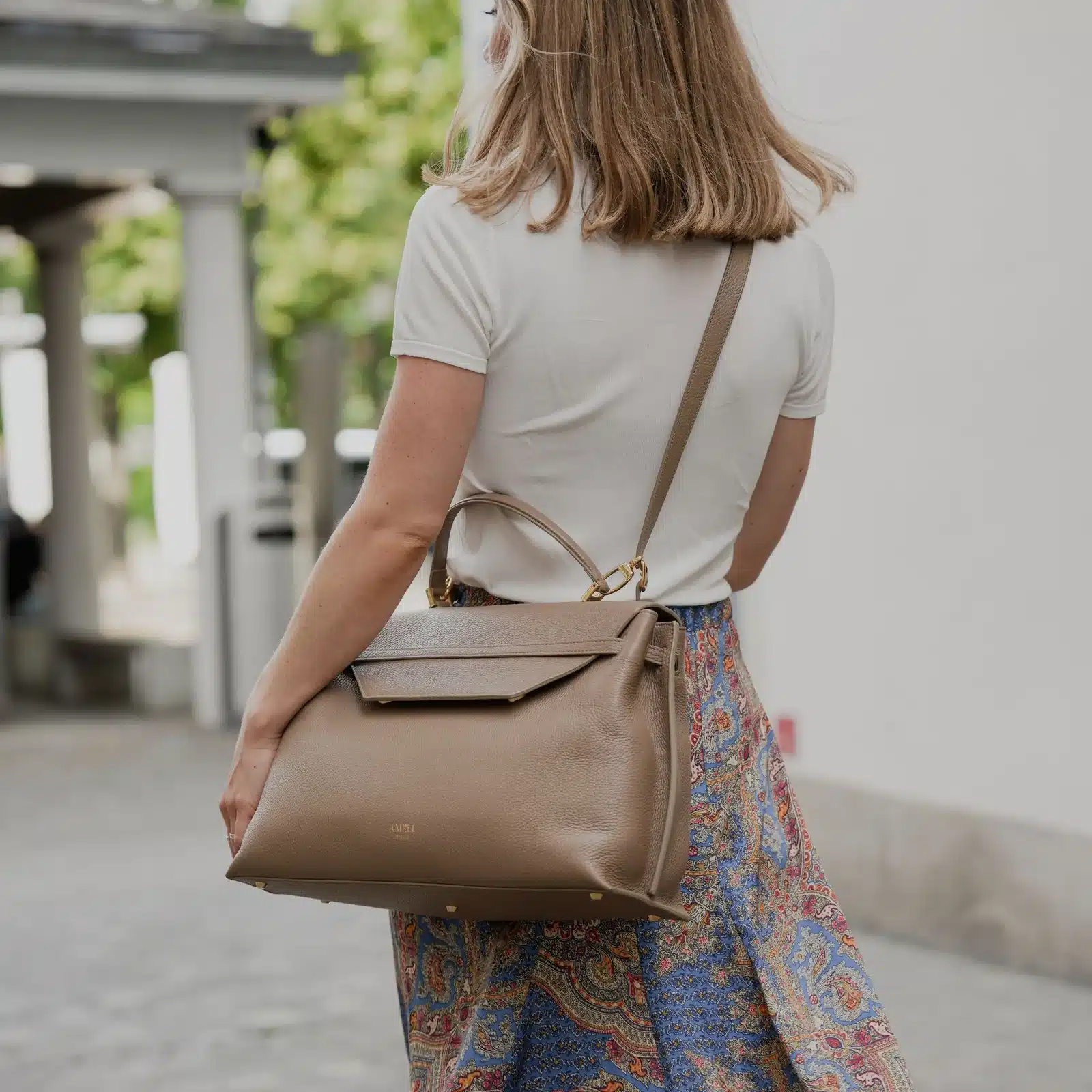 The Alaiko Dashboard is particularly helpful for AMELI Zurich. All important KPIs are always in view, and the team also uses the reports and figures from Alaiko for internal KPIs and evaluations.
"The Alaiko Dashboard is incredibly useful. When I start my workday, I first look at the dashboard and through all the numbers to keep track of all orders and stock." – Stefanie Schröder, COO, AMELI Zurich
Smooth returns for AMELI Zurich and the buyers
Alaiko also handles the returns processes for AMELI Zurich. Sustainability is very important for the team. That's why the bags should be put back on sale – either directly or after refurbishment. Bags and accessories are carefully checked for defects and processed accordingly at the warehouse. Thanks to the Alaiko platform, AMELI Zurich has an overview of which orders are returned and available for sale again.
The process is also much easier for the buyers: They can start their return themselves via a return portal. Here they receive a return label directly for download, or alternatively, a QR code to hand over the package to the post office without a label. Alaiko's software also automatically deducts the return costs from the refund of the paid amount – a huge time saver for the team.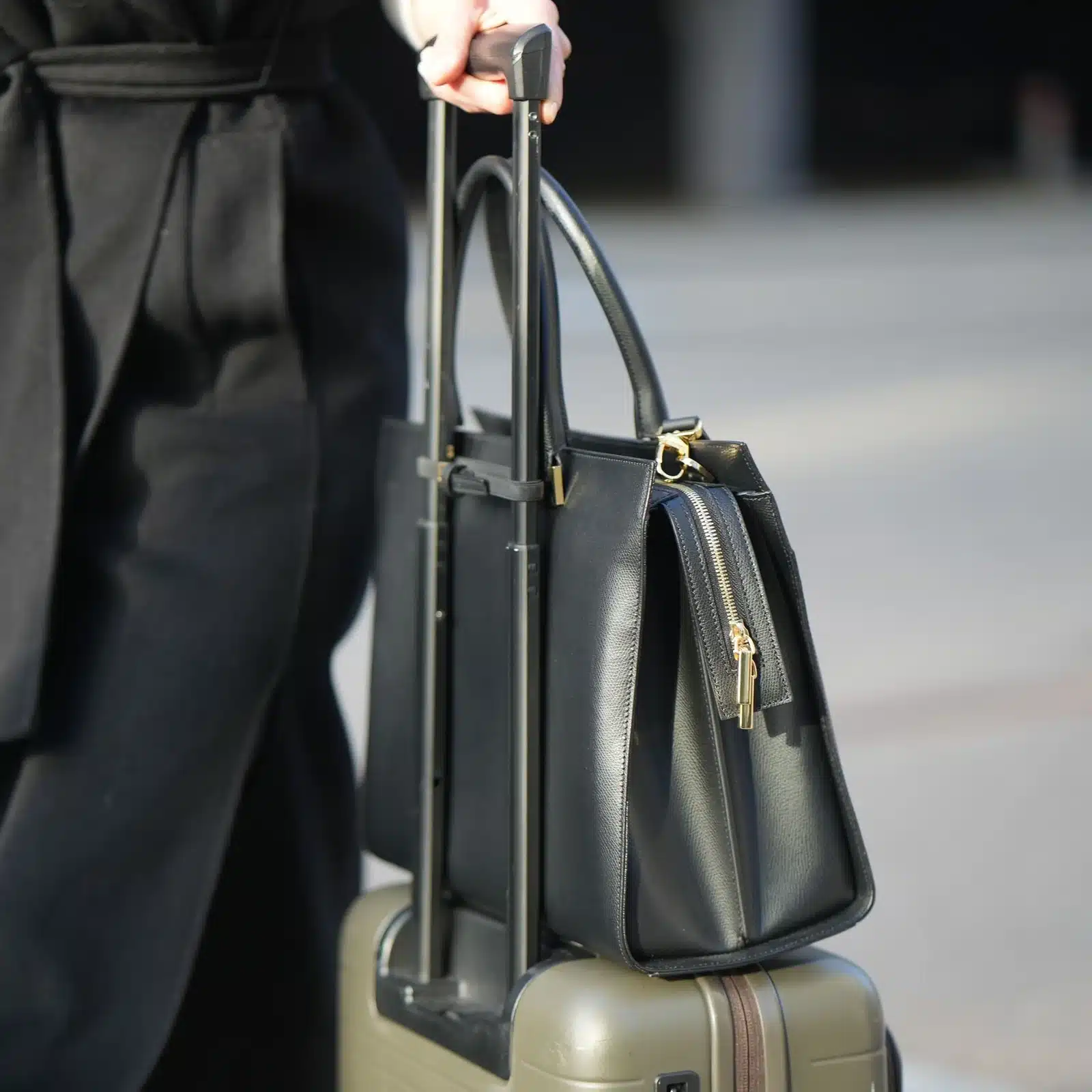 Stefanie Schröder, COO, AMELI Zurich
Expert support and continuous innovation based on feedback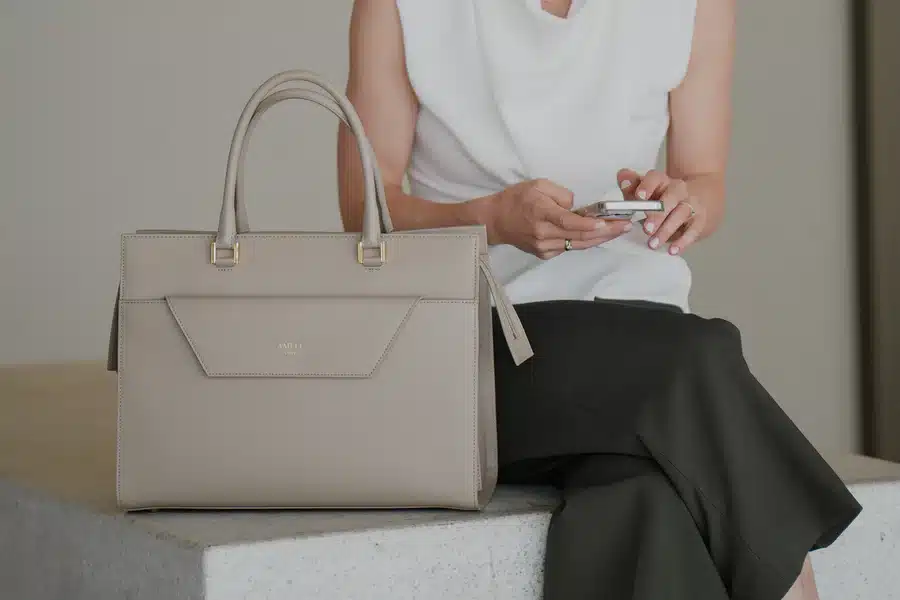 AMELI Zurich also appreciates the support provided by Alaiko's employees – the response times are always fast, and solutions are always offered. Both companies stand for innovation and further development, which is why transparent and open communication is extremely important. The AMELI Zurich team proactively contributes ideas for the continuous development of the platform – so that both companies can grow together.
AMELI Zurich strives to not only sell high-quality products but also provide good service all around. With Alaiko as a reliable fulfillment partner, together with the new level of transparency provided by the Alaiko platform, the team can meet the high demands of its customers. They are already giving positive feedback about the delivery times and the unboxing experience – and together with Alaiko, AMELI Zurich is continuously working on making the experience even better for the buyers and continuing to grow.
Stefanie Schröder, COO, AMELI Zurich
Ready?
Get to know Alaiko now.
For a non-binding exchange as well as a quote, schedule a consultation here.