E-Commerce after Brexit:
Selling online from the UK to the EU
Manage your fulfillment in the EU and Switzerland completely remotely with the Alaiko Logistics Operating System – a powerful tool that uses real-time interfaces, automates various processes and brings them all into one digital platform. Alaiko provides you with best-in-class fulfillment services as well as with an exceptional post purchase experience for your customers.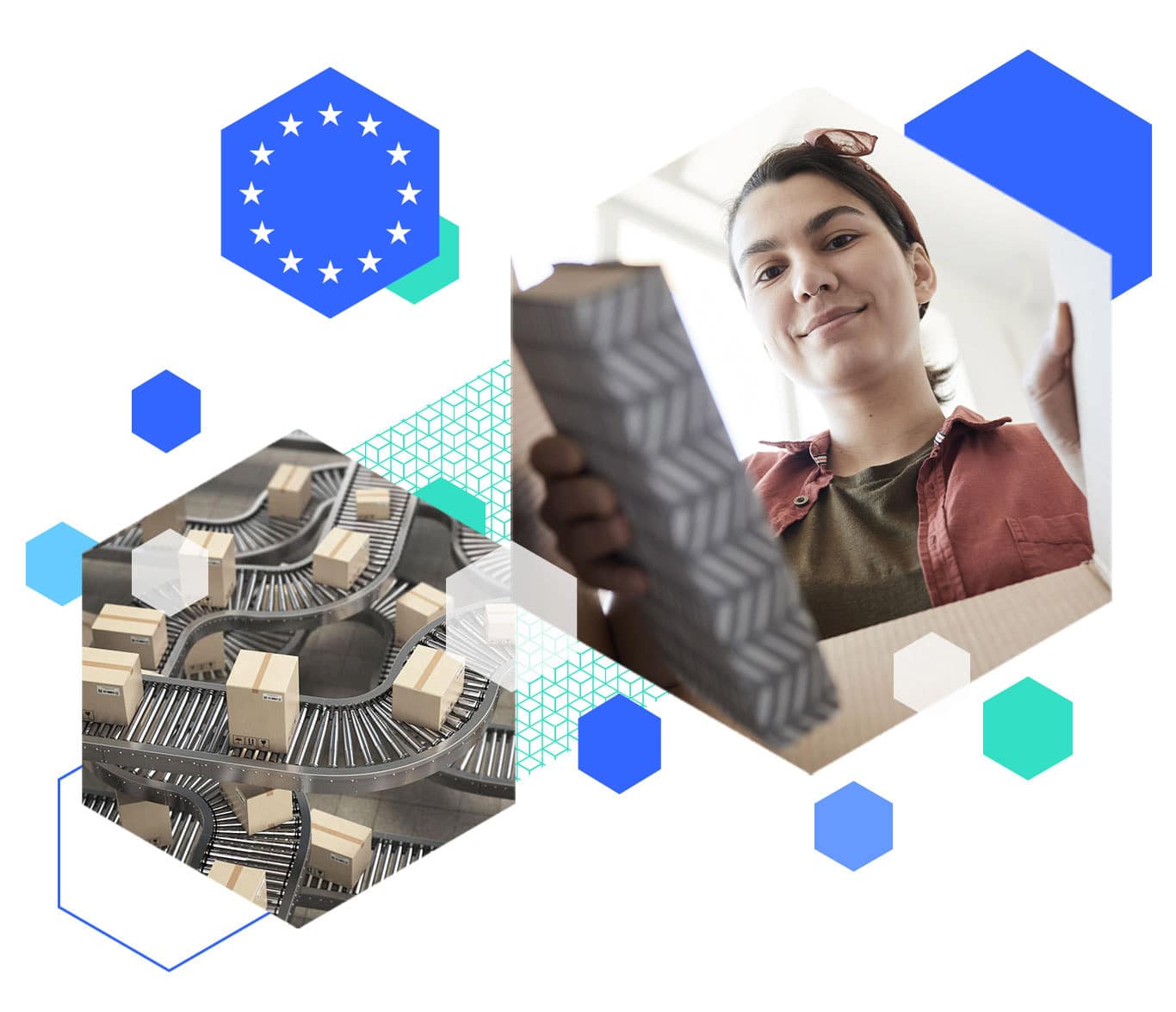 What Brexit means for e-commerce
Brexit has fundamentally changed the rules for online sales from the
UK to the EU, posing several challenges for UK retailers.
Crumbling EU business
With new restrictive post-Brexit regulations, business for UK retailers in the EU is plummeting. As a consequence, competition from brands in the domestic market in the UK is increasing.
Long delivery times
EU customers are faced with customs-induced bottlenecks that inflate delivery times and compromise the customer experience.
High delivery costs
Carriers raised their rates as a result of increased VAT charges, tariffs, and additional handling costs. EU customers might decline their parcel if they are not aware they face custom or transport fees.
Tedious return processes
Returns processes are equally as complex as the initial EU shipment. A tedious returns process might be a reason not to buy for customers in the first place.
Partner up with Alaiko and
bring your fulfillment to the EU
Establish a presence within the EU and maximize your growth potential in the most attractive e-commerce markets by bringing a part of your inventory to a fulfillment center in the EU.
Local e-commerce expert network
Customer self-service solutions
Automized return solutions
Contact us for a demo with an expert or a personal quote.