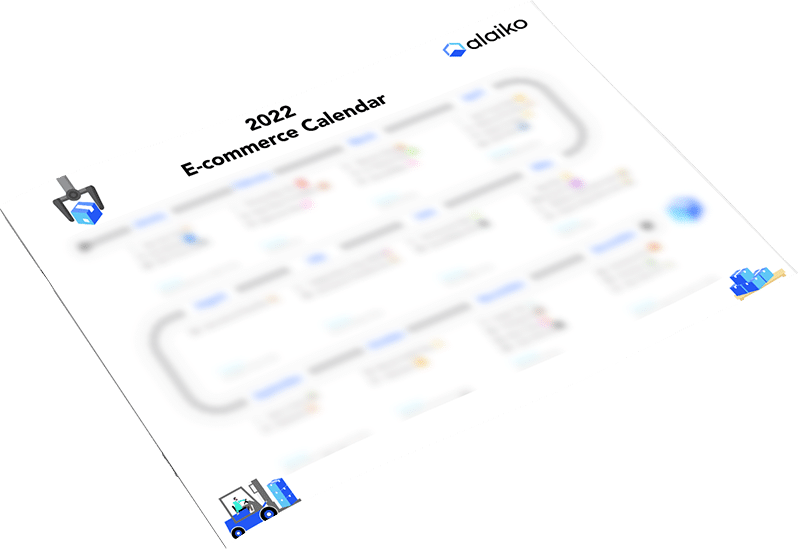 Submit the form and receive the e-commerce calendar 2022!
What's this white paper about?
What are the most important e-commerce shopping events in 2022 and how can your online shop best prepare for them? The Alaiko e-commerce calendar provides an overview and summarizes important e-commerce dates of 2022 as an infographic – so that you as a business only have to determine which dates you want to focus on.
Based on these highlights, marketing campaigns or social media activities can be derived that actively engage customers and increase conversion. Events such as "Mental Health Day" or World Environment Day can be an occasion to clearly position your brand and take a stand on important social issues. Shared values tie your brand, consumers, and the medium together – a success factor for 2022.